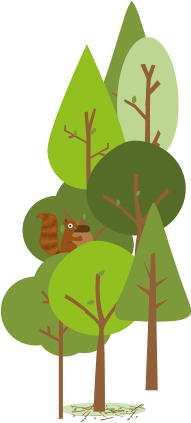 2019 REVIEW OF THE YEAR
16th December 2019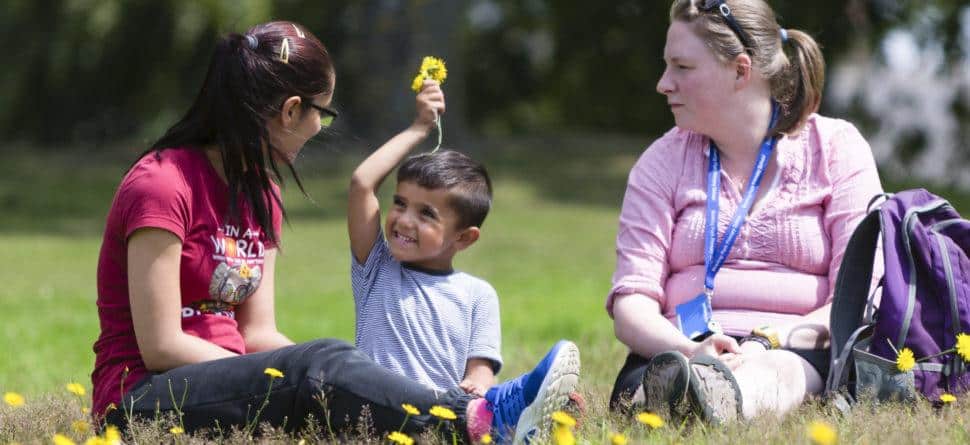 We hope you enjoyed some time in nature this year, despite some variable weather; heatwave in February, downpours in August!  We may be living through strange times, but nature remains a space for solace, wellbeing and fun.  Our expanding team have been working hard to provide positive outdoor experiences for people of all ages, so as the year draws to a close, we like to look back through the photo album and reflect on how we did.
Here are some of our 2019 highlights:
| | | |
| --- | --- | --- |
| JANUARY | The start of the year saw the launch of 'Breathing Spaces Keighley', a lottery funded booklet which encourages people to take time out to enjoy nature on their doorstep at hidden beauty spots in Get Out More's home town.  The free booklets were available to pick up around the town and were soon snapped up.  A Bradford Breathing Spaces booklet is now planned for 2020. | |
| FEBRUARY | Children from our Wild Woods Club enjoyed a trip to the Yorkshire Dales this half term, where they spent a day exploring Bolton Abbey with our All for Play team, Lizzie Lee and Sam Colman.  The weather was so unseasonably warm they even enjoyed ice cream by the river!  This year-round programme of outdoor play is funded by  Keighley Big Local.   | |
| MARCH | Stronger Families supports vulnerable families into work and training through building confidence and positive role models.  In March we were pleased to work with parents and children on two fun days of outdoor skills in Bowling Park.  The games and activities helped families to bond and make friends; "The trips helped me to socialise which I rarely did before" | |
| APRIL | In April, we were one year in to the Forest School Play Project with Better Start Bradford.  90 children and 9 nurseries had already taken part in  the programme, which aims to engage 3 year olds and their parents living in an inner city area, with nature. This month we increased the number of settings we work with from three per term to four.  "Forest schools should be in every school. My child enjoyed every session and so did I 😊 " | |
| MAY | The Lost Words is a very special book hoping to 're-wild' children's vocabulary.  We were overwhelmed by the standard of the submissions for the Lost Words competition  we ran at the end of 2018. It was a tough decision to make but the winners were Poppy Chapman of Steeton Primary and Tyler Smith from Oakworth Primary. Both won forest school taster sessions for their class which took place in May. A great time was had by all. | |
| JUNE | We were delighted to win Social Enterprise of the Year in the 2019 Keighley and Airedale Business Awards.  The award was sponsored by Keighley Social Lights and recognises our seven years of growth from 'one woman band' to a blossoming team of seven, as well as our social commitment to reinvesting in the communities in which we work through our donations of money and time from our profits. | |
| JULY | Alastair Humphreys is an adventurer and author of  many books including Microadventures (which inspired Get Out More's 2015 blog).  This summer he got on his bike an spent a month cycling around Yorkshire to interview people about what living adventurously means to them.  As part of his travels he met up with our Managing Director, Annie Berrington, to interview her about what motivated her to start  Get Out More.  The podcast series  Living Adventurously is out now – Annie's episode will be available in the new year | |
| AUGUST | It was another busy summer with holiday forest school programmes at Bingley, Ilkley and Saltaire. In Keighley, our programme was boosted with funding from the Healthy Holidays programme which meant our outdoor play sessions were enhanced by family outdoor cooking sessions, foraging and allotment visits.  Huge thanks to Rachael Neild from Healthy Growth Initiative who brought her knowledge of plants and cooking to help make delicious meals out in the woods! | |
| SEPTEMBER | Woodland Wellbeing sessions aimed at adults living in the Keighley Big Local area began in September. The sessions provide time and space for calming woodland activities to help people feel good and connect with nature. Participants take part in fire lighting, nature craft and cooking on campfires. | |
| OCTOBER | This month we welcomed a new member of staff, Hazel Thompson, to the team.  Thanks to the popularity of our Forest School Play Project, Hazel has been recruited to provide sessions for families with under 4's throughout the Better Start Bradford area including in Bowling Park, Peel Park and Bolling Hall.  You can find details of her sessions on our website | |
| NOVEMBER | The charity Grandparents Plus supports kinship carers, family members looking after a child full time because their parents are unable to.  Fellow social enterprise Enable 2 CIC used some of its profits to pay us to offer some forest school sessions to give carers some bonding time with children in their care, or much needed respite.  We ran 2 family sessions and a half term programme just for the kids at St Ives estate and look forward to more sessions in the new year. | |
| DECEMBER | Earlier in the year we were delighted to have been selected as one of 5 UK organisations awarded funding for Community Forest and Woodland Outreach projects, part of the government's £10m Children and Nature Programme. Our project, Forest Pathways began this winter and will continue for the next 3 years with 25 schools in the Bradford District. To help us deliver it, we welcome another new member of staff, Clare Proctor, and we're looking forward to bringing you more news about these sessions as we go into 2020! | |
Once again, we want to say a huge THANK YOU to everyone we have worked with, played with, learned with and explored with over the year – we can't do it without you.
Here's to a very Merry Christmas and a Happy New Year.  Hope to see you in 2020!