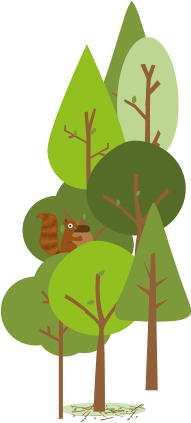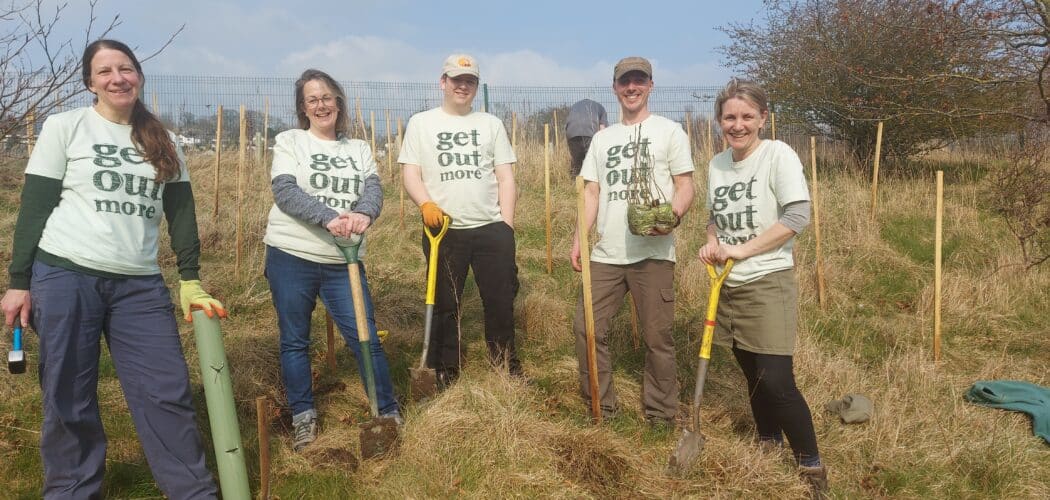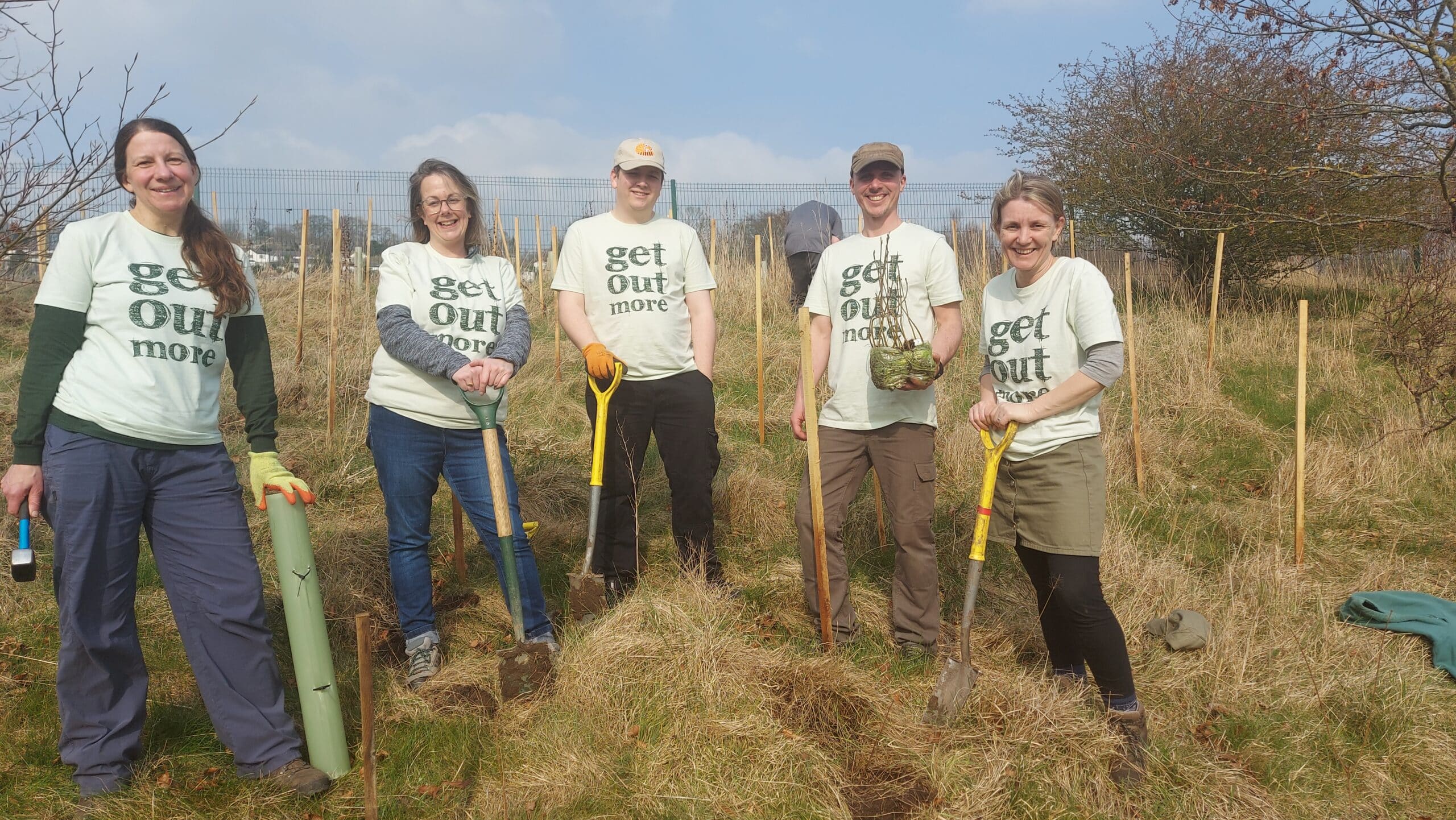 2022 Review of the Year
15th December 2022
2022 has been an exciting year for Get Out More as we bounced back from the impact of the pandemic and celebrated our 10th anniversary with many of the people who have supported our growth over the years.  As a social enterprise we are committed to supporting the individuals and communities we work with, so it was rewarding to be able to give back through our Anniversary Awards scheme and to get involved in more environmental projects such as extensive tree planting in our area.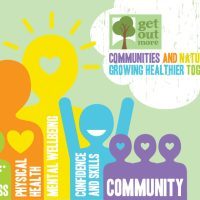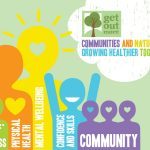 JANUARY:
Get Out More produced its first Impact Report, collected from data throughout 2021.  The report highlighted the year's achievements in numbers and showed what a difference taking part in our programmes makes to people's wellbeing, social and nature connections, for example, 65% of people said they had made new friends and connections through Get Out More programmes.
FEBRUARY:
The Forest Pathways, funded by Dept for Education as part of the governments' Children and Nature programme, drew to a close in the spring this year.  16 schools from across Bradford took part, with forest school programmes for pupils from Reception classes to Year 11.  23 staff undertook accredited forest school training, leaving a project legacy that will reap benefits in their schools for years to come.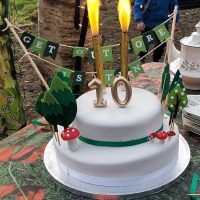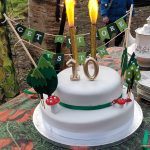 MARCH:
We were very proud to celebrate our tenth anniversary on 22 March with a big outdoor party and tree planting at Riddlesden St Mary's School.  On the same day, the Woodland Trust were launching a new woodland to commemorate Captain Sir Tom Moore, a scheme we to which we were pleased to donate.  Read all about it the Keighley News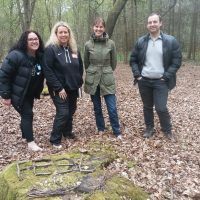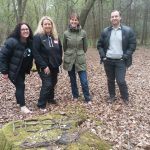 APRIL: 
Hosting an outdoor away day for 65 employees from the Yorkshire and Humber Academic Health Science Network, was all in a day's work for the Get Out More team this month.  Their staff felt energised and inspired by activities on offer and delighted to get together again in the great outdoors after months of working apart during the pandemic.  "To say the day was a success would be an understatement.  The feedback has been overwhelmingly positive, we've seen an increase in team togetherness, people have formed bonds with others they had only previously seen on a video call and new staff feel immediately part of the team.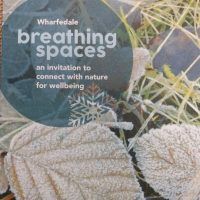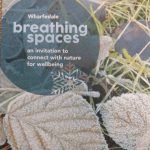 MAY: 
Wharfedale got its own Breathing Spaces booklet in May, the latest in Get Out More's series of self-guided wellbeing activity booklets focusing on different areas of Bradford district.  Thirteen social prescribers from Wharfedale GP practices attended one of Julia's Breathing Spaces walks in Ilkley to understand how 'green prescriptions' can support patient wellbeing.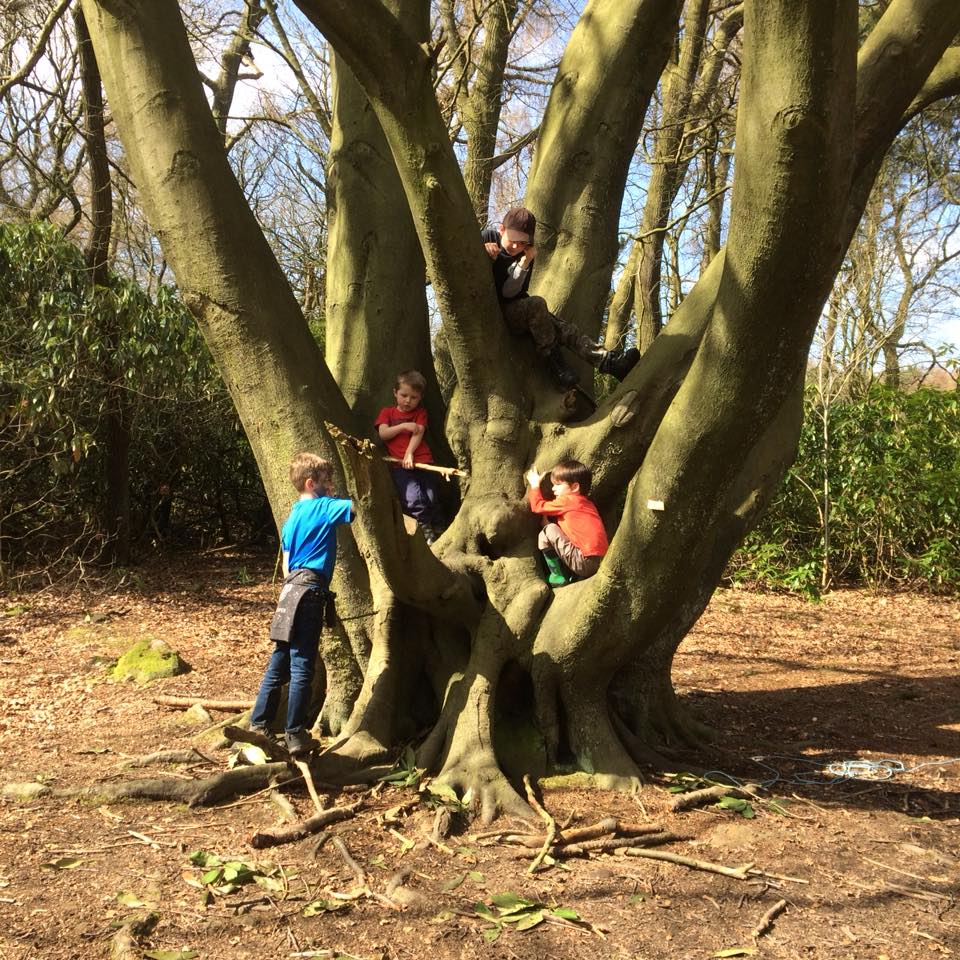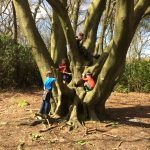 JUNE:
Get Out More team helped the Year 6 children from Beckfoot Allerton Primary to celebrate the end of SATS, during their residential at Blackhills Scout camp this month.  Our practitioners led wild games, den building, crafts and campfire cooking, helping pupils to create happy memories of their final days at primary school.  Read about our offer to schools here.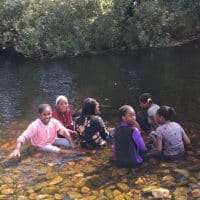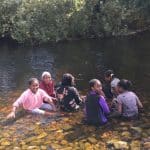 JULY: 
The summer holidays saw the first of our family trips with the Better Start Bradford programme, where families from Bradford got to explore some of the beautiful destinations within easy reach of the city centre.  In total, Sam and team facilitated 63 children, 38 dads and 25 mums to take part in the trips, including one in Ilkley, where one of the families commented, "The location was also excellent, with wonderful views of the riverside near the park, whilst being peaceful and relaxed. I will definately be going back again with family and friends!!"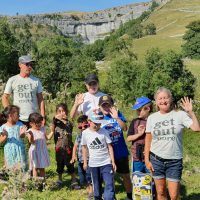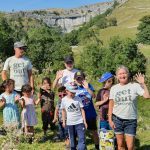 AUGUST: The trips continued through the summer in our ongoing All for Play programme,  with additional funding from the government's Holiday Activities and Food 'Summer of Fun'.  Hazel and co organised family trips to Haworth and Malham, as well as woodland activities at Riddlesden St Mary's Primary School.  All sessions were accompanied by a healthy meal, often prepared over the campfire.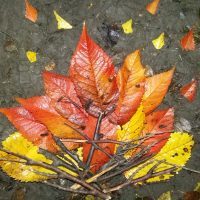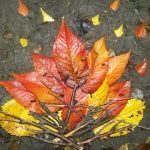 SEPTEMBER: As the weather turned cooler the All for Play team began to offer a new kind of session, in response to the cost of living crisis.  Running free indoor and outdoor activities simultaneously, with nature-based crafts, outdoor play and a hot meal means our family sessions can continue right through the winter and the weather is never a reason to stop getting out more!  Thanks to funding from the Household Support Fund, these weekend and holiday sessions in Keighley are ongoing.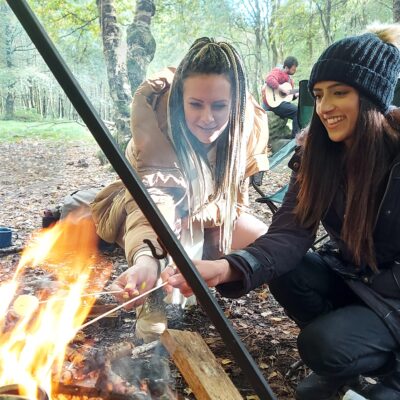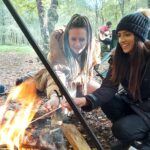 OCTOBER: 
To celebrate our 10th birthday, we gave away over £5000's worth of rewards in our Anniversary Awards, including training bursaries and forest school places.  Interpretation business, Enable2 CIC were the deserving recipients of a Get Out More Wellbeing Day to allow their hardworking team a chance to recharge.  On a beautiful autumnal day at Blackhills, they enjoyed a nature-based activities and campfire – read all about it on Enable2's blog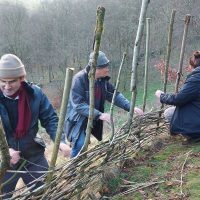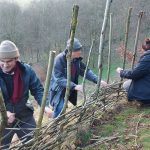 NOVEMBER:
Our new Outdoor Taskforce were in full swing by November, volunteering on projects to support the environment such as hedge laying, tree guard collection and woodland maintenance.  This programme, is designed to support unemployed people into jobs in the outdoor sector and met weekly through the autumn.  The funding from the European Social Fund is finished, but Ryan will be carrying on the Outdoor Taskforce into the new year and are welcoming new recruits.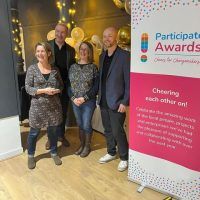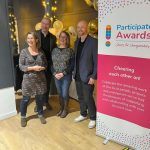 DECEMBER:
Its been a very rewarding year for Get Out More.  Not only were we finalists in the Social Enterprise Yorkshire and Humber Awards in Oct, we won the Big Impact category of Participate's 'Cheers for Changemakers' Awards this month.  Annie and Susan collected the award and werw humbled to have been chosen amongst such a great range of businesses and are displaying our trophy with pride
Thank you to all our participants, supporters, partners and funders who have helped make this year so special.  We look forward to seeing you again in 2023.
We wish you a happy Christmas and a healthy new year!
From all the Get Out More Team