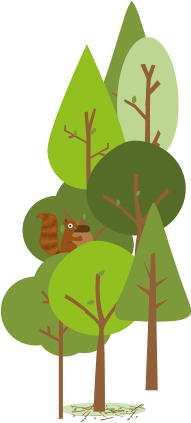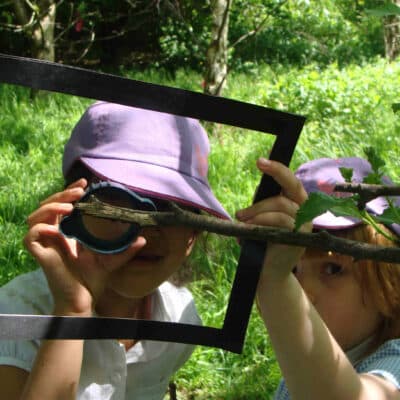 Learning
Get Out More's hands-on outdoor learning activities are exciting and fun. We take education outside the confines of the classroom, giving children freedom and space to develop an active approach to learning.
Our creative, multi-sensory approach brings outdoor learning to life. We make the most of your school grounds, playing fields or nearby natural areas. Whether it's ideas for writing, new approaches to numeracy, bringing drama to history or exciting links to topic work, Get Out More creates engaging outdoor learning experiences that pupils and teachers will remember.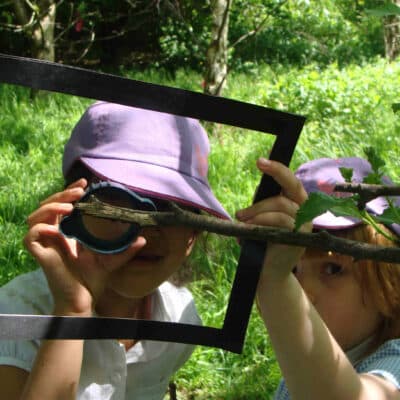 Your Learning options
Outdoor
learning

Bringing the curriculum to life with engaging outdoor experiences

Find Out More

Wild
Passport

Woodcraft, nature, fire and shelter – a curriculum for outdoor skills progression

Find Out More

Outdoor
Learning Training

We support teachers and educators to take learning outdoors

Find Out More
"I just wanted to say thank you to you for a super day yesterday. The children and I really enjoyed the session, they got so much out of it. It was wonderful to bring The Great Fire of London to life in such a practical way and I am sure that the children will remember the experience for a long while to come."
"The training session last night was a breath of fresh air (literally as well). It was so nice to see everyone smiling and happy! I definitely felt a million times better so thank you! It was a great success".
Get Involved
Interactive, tailored outdoor learning programme to meet your needs. Whether it's developing skills for learning or linked to the curriculum.

Get Inspired
Learning with nature engages learners, creates enthusiasm, develops resilience, motivation and encourages teamwork.

Get Out More
An experienced provider of outdoor learning programmes to schools from Foundation stage to Key Stages 1, 2 and 3, special schools and pupil referral units.
Learning FAQs
Outdoor learning creates an outdoor classroom that gives children the freedom to take an active approach to learning. In an outdoor setting, children use natural resources to bring learning to life.
Ofsted encourage the outdoor teaching and learning environment to be stimulating and thought-provoking. They recognise that outdoor learning has many benefits and is a powerful tool for teachers to use.
Outdoor learning in schools benefits pupils by improving their skills, confidence, self-esteem and personal development. Learning in the natural world can inspire enthusiasm, develop resilience, motivation and encourage teamwork.