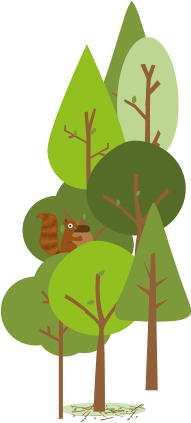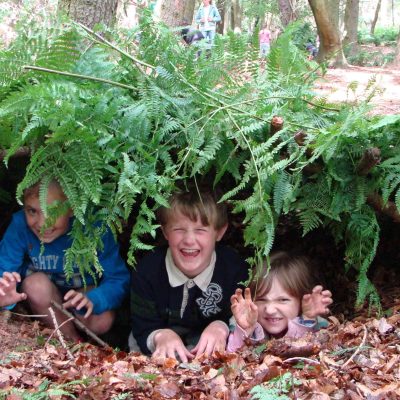 Forest School
Woodlands are magical places which provide a wealth of resources for discovery, learning and play.
Our forest schools provide inspiring, positive experiences for children and adults to learn and develop new skills while having fun in the outdoors. Get Out More forest schools include elements of problem solving, managed risk taking, creativity and co-operation through diverse activities such as woodland games, art, den building and campfires, all undertaken according to carefully managed and risk assessed policies and procedures.
Get Out More is one of the most established and trusted forest school providers in the West Yorkshire area.  Our experienced and qualified forest school practitioners deliver quality forest schools that develop confidence and self esteem through positive, unforgetable experiences.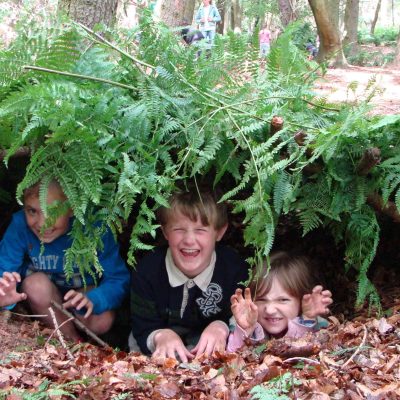 "The kids come back filthy, happy and full of beans. They just love it. Nothing else they do even compares to the enjoyment that they get from forest school. They exercise, they play, they learn, they get their vitamin D - or learn to embrace the rain!!! It's absolutely amazing for them."
"I just wanted to email to say thank you for providing such a fantastic experience for Charlie, who came to his first forest school in Hirst Wood this week. Both days he's come back absolutely buzzing about all the things he's done. He was so pleased with himself today, that we look forward to booking on your forest schools again in the future."
"The kids love being outside and its given them more confidence. They buzz from it. Their parents tell us they are fizzing when they get home!"
"We have seen another side to kids who struggle in class. They engage and take risks. With their behaviour, we see no issues outside"
Get Involved
Using Forest School principles, we to introduce people to woodland environments 
and provide a hands on learning approach for children and adults.

Get Inspired
The beautiful natural environment of our forest schools is the perfect setting to learn practical skills, develop confidence and form positive relationships.

Get Out More
Our friendly, qualified Forest School practitioners will provide a creative and positive experience. You'll leave 
feeling inspired to enjoy the outdoors more.
Forest Schools FAQs
Letting children spend time in the natural world has been proven to accelerate learning and help develop social skills. Forest schools are a form of outdoor education for children, young people and adults. They use learner-centred processes and supported risk taking to develop communication skills, build confidence and self-esteem.
Forest schools incorporate outdoor education and learning in a natural setting, adhering to the Forest School Associations six forest school principles. Participants develop an understanding and love of the outdoor environment plus a range of social, physical, creative and intellectual skills. They are led by trained professionals and take place over a programme sessions.
Forest schools are designed to encourage play, discovery and education in a natural setting. We run forest school programmes for pre-school, primary school aged children, teenagers, young adults and adults.