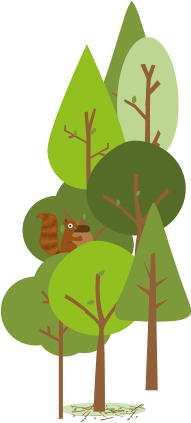 The Lost Words for Local Schools
21st September 2018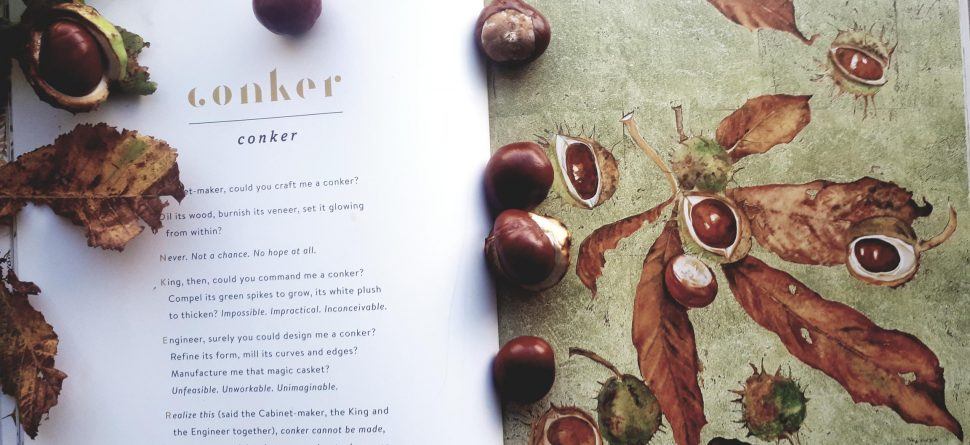 The Lost Words is a beautifully illustrated book of nature poems that is becoming a national phenomenon, as grassroots campaigns seek to get a copy in every school in the country.  Get Out More is delighted to be donating the book to schools in Keighley and surrounding area, as part of its social commitment to support the communities in which it works.
When the Oxford Junior Dictionary decided to drop a number of common nature words like acorn, buttercup and conker, to make way for technological terms like analogue, broadband and cut-and-paste, writer Robert MacFarlane was among a number of campaigners alarmed by the message this sends about our relationship with the natural world.  He was inspired to try and keep nature's place in children's vocabulary and wrote a series of spell-like poems, which have been illustrated by Jackie Morris to create a stunning book.
Get Out More's Managing Director, Annie Berrington said, "We believe strongly in the importance of nature in our lives.  At a time when children are spending more and more time indoors and tied to technology, its key for our health and wellbeing that we don't lose touch with nature.  Like our forest school and outdoor play programmes, The Lost Words helps children connect with the natural world all around them.  After all, if they can't name it or know it, they can't love and protect it.  We knew about the successful campaign to get a copy in every school in Scotland and when we saw teacher Vicky Cooke was  trying to do the same for Bradford, we knew we wanted to be involved."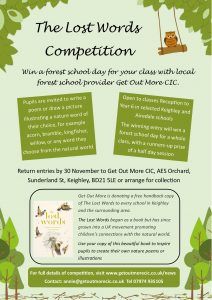 Get Out More has bought 45 copies of The Lost Words – one for every school in Keighley and surrounding area, plus some Bradford schools too.  Staff from the organisation will be visiting schools to present their copy over the next few weeks.
To encourage teachers and pupils to engage with the book, Get Out More have invited pupils to create their own nature-based poems or pictures.  The best poem or illustration will receive a full day forest school trip led by one of Get Out More's qualified forest school leaders, with a half-day session for one runner up class.  The competition is open to years Reception to Year 6 in invited schools in Keighley and surrounding area.  Entries should be sent to Get Out More CIC, AES Orchard, Sunderland Street, Keighley BD21 5LE, or arrange for collection, by 30 November