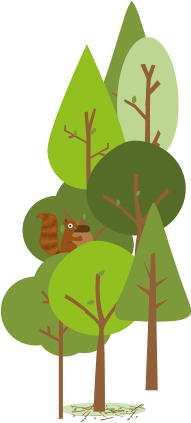 Nature on Our Doorstep #91-100
25th June 2020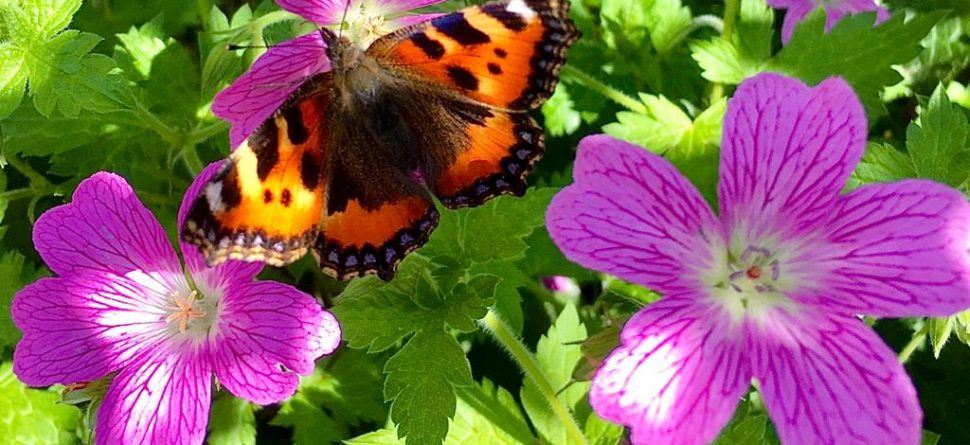 During the current crisis, we're unable to run our outdoor programmes, but know that connecting with nature and the changing seasons is important and helps us all feel good.  As most children remain at home and families are still restricted, Get Out More is sharing on social media a fun nature-based idea-a-day for children and families to try together at home, on exercise or in the garden.
Please follow the latest advice: stay at home as much as possible.  When you go out for exercise keep your distance from other people and avoid busy places like  playgrounds.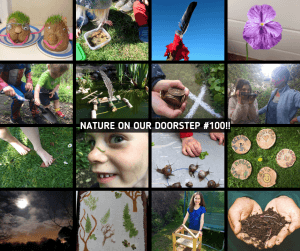 NATURE ON OUR DOORSTEP #100
100 Posts!  We've been posting Nature on Our Doorstep posts every day since lockdown began and now we're on Number 100! That's one hundred days of wild learning, wild art, wild challenges and wild adventures to try at home or while out and about. We've saved all 100 on our website so you can go back and have a look. Which was your favourite? We'll keep going until the start of the school holidays when we'll be back running our activities in the woods again.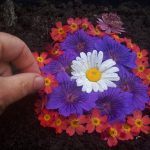 NATURE ON OUR DOORSTEP #99
International Mud Day!  For hundreds of years, children's role in the midsummer celebrations was to make 'midsummer cushions'; a floral display made from flowers and mud. Celebrate International Mud Day today by creating your own. Collect some mud in a garden tray or old food container, make sure it's moist, then gather flower heads to completely fill the space. There are lots of flowers and grasses around at this time of year, but only pick what is plentiful from parks or gardens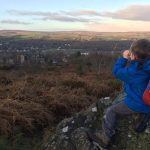 NATURE ON OUR DOORSTEP #98
Find a View.   What's the highest place near you? Your challenge today is to climb high for a view and get a wider perspective on your area. You can learn a lot about the history of your town or city by taking it all in. What industry was your area known for – are there still signs of it in the landscape? What is the oldest part of town – why did it start from there? How did people reach your town in the past? You may need to read some historical documents to find the answers, but use the view as a starting point to ask questions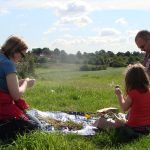 NATURE ON OUR DOORSTEP #97
Going on a picnic!  Did you know that this week is National Picnic Week? There is often nothing better than packing up some sandwiches and finding a nice spot where you can sit under a tree and enjoy your food. Eating outside can make your food taste even better especially if you've been on a walking adventure beforehand to build up your appetite! After you've finished eating, you can play a game of hide and seek or you can lie back and watch the clouds go by for a while!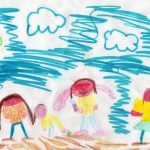 NATURE ON OUR DOORSTEP #96
Children's Art Week! Engage, the National Associate for Gallery Education, run Children's Art Week every year. The programme runs from 29th June to 19th July and the first week's theme is 'The Natural World'.  This year, schools, galleries, museums and community groups can register visual arts activities for children and families to take part in either at home or at school. You can find out more on the website, where you can browse through lots of activities and register online for those that spark your interest!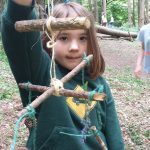 NATURE ON OUR DOORSTEP #95
Mobiles!  A natural mobile is a great reminder of a walk or day out. They are also pretty easy to make so this activity would suit younger as well as older children, they just may need a little more help. Use some sticks to create a cross frame then use wool or string to hang other sticks or natural items you've found that your children particularly liked the look of, trying to achieve balance across the sticks. Before you know it, a super creation will appear!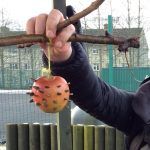 NATURE ON OUR DOORSTEP #94
Feed the Birds.  At this time of year, there are lots of birds out and about, but what are the best things to feed them? Fats, cheese, fruits and even baked potatoes are enjoyed by many of them. Bread is ok if you have nothing else that day, but only in small quantities as it lacks the fats and proteins birds need. You can make really simple bird feeders by sticking seeds into an apple – see which birds you can attract to your garden this weekend!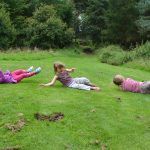 NATURE ON OUR DOORSTEP #93
Rolling down a hill!  Is there anything more fun than rolling down a big hill? On the way up, check for anything you wouldn't want to roll in (nettles, rocks, dog poo!), pick a route down and lie down to enjoy the ride. You could challenge the whole family to a roll. I bet adults haven't done this since they were children, but its still just as fun!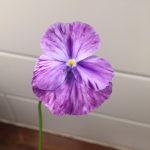 NATURE ON OUR DOORSTEP #92
Symmetry in Nature.  What examples of symmetry can you find in nature? You could find that one half of a creature mirrors the other which is reflective symmetry. You could also find that turning an object around its centre point creates the same shape over & over which is rotational symmetry. Once you start looking, examples start popping up all over the place! We'd love to see things you've found, tag us in your images.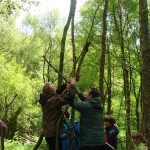 NATURE ON OUR DOORSTEP #91
Stick Towers.  For a Father's Day challenge, who in your household can build the highest freestanding tower just from sticks? A qualifying tower must stand unsupported for a full 5 minutes at time of judging. This is sure to bring out the competitive spirit, especially in Dads! But it's not just about the biggest sticks or the tallest player, the winner will be the one who masters the concept of structure and the art of balance.