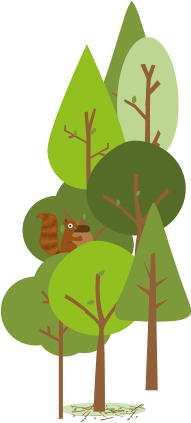 Nature on Our Doorstep #61-70
24th May 2020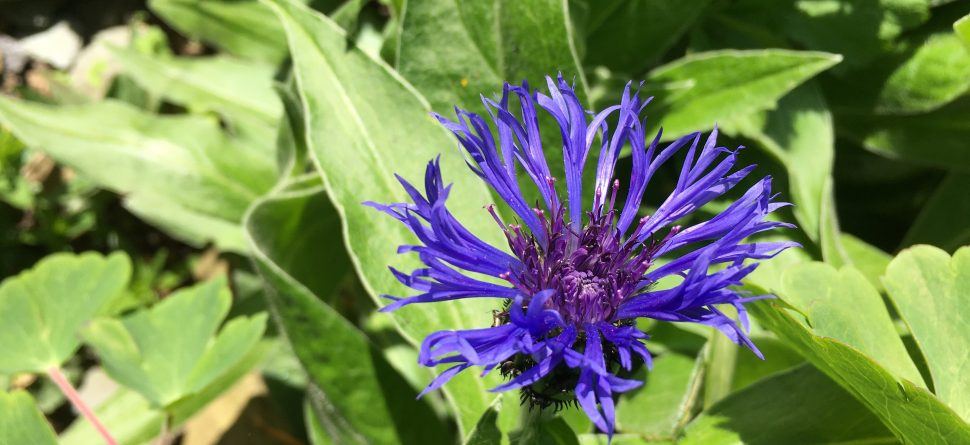 During the current crisis, we're unable to run our outdoor programmes, but know that connecting with nature and the changing seasons is important and helps us all feel good.  As most children remain at home and families are still restricted, Get Out More is sharing on social media a fun nature-based idea-a-day for children and families to try together at home, on exercise or in the garden.
Please follow the latest advice: stay at home as much as possible.  When you go out for exercise keep your distance from other people and avoid busy places like  playgrounds.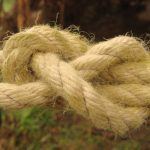 NATURE ON OUR DOORSTEP #70
Knots!  Do you know your half-hitch from your figure eight or how to tie a clove hitch, sheet bend, or timber hitch? The 'Animated Knots' website allows you to follow along as ropes tie themselves, showing just the essential steps, so you can master a knot in no time.  Click here for the Animated Knots website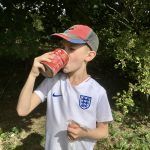 NATURE ON OUR DOORSTEP#69
Wild soup hunt!  The story goes that many years ago some kitchen soups escaped into the wild and went feral. Now every year during wild soup season, children go hunting for their descendants. Look out for their distinctive summer plumage, which is not well camouflaged hiding in bushes or inside trees. If you see a wild soup, be sure to sneak up on it, as they are easily spooked. Catch your wild soup and bring it home to cook. Dispatch it quickly and humanely and make sure you dispose of the carcass. (NB No real animals are harmed in this game!)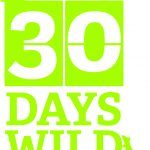 NATURE ON OUR DOORSTEP#68
30 Days Wild!  Join thousands of people taking part in the Wildlife Trust's annual challenge event, 30 Days Wild. Each day do one wild thing, whether its spotting butterflies, making wild art, or looking at the stars, connecting with nature will help your health and wellbeing and the planet. If you  you get a pack of downloadable goodies with ideas to inspire you through the month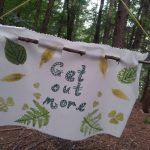 NATURE ON OUR DOORSTEP#67
Hapa zome!  Hapa zome or leaf printing involves taking leaves and flowers, covering with fabric, and then tapping onto a flat surface with a hammer to release the natural colours onto the fabric. Some leaves and flowers work better than others – a good one to start with is clover, but experiment to find your favourites. Adult supervision is a must as small fingers can otherwise find themselves at risk of a bashing!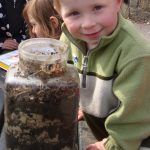 NATURE ON OUR DOORSTEP#66
Worm farms!  Worm farms are really easy to make, and kids love watching the worms day by day. You need a large, see-through container. Put a layer of sand in the bottom, then fill it with alternating thick layers of soil and thin of sand, keep it moist, then find some worms to add in! Cover with a lid to prevent any escapees but still allows them to breathe. Add vegetable peelings and watch your worms burrow around to eat! Full details can be found on this BBC gardening page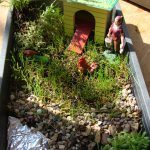 NATURE ON OUR DOORSTEP #65
Minature gardens!  Create a miniature garden in a seed tray or cereal box lined with a plastic bag. Dig in some earth and create trees, plants, and flowers from things you find outside. How about a tin foil pond, a gravel path, or a stick tree complete with swing? If you've some seeds you could even plant things to grow in your garden. It's a great place for Lego figures, mini dinosaurs or farm animals to play.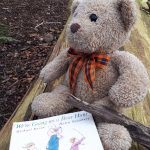 NATURE ON OUR DOORSTEP#64
Outdoor storytelling! Take a favourite book outdoors and bring the story to life through imaginative play in that environment. One of our favourites is 'Going on a Bear Hunt'; pretending to make your way through swishy, swashy grass, squelchy mud and swirling whirling wind all feel more real outdoors. Which are your favourite actions? You can hide a teddy bear in a home-made 'cave' to relive the dramatic ending!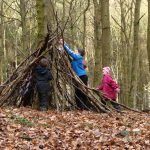 NATURE ON OUR DOORSTEP#63
Den building!  A favourite with children and adults alike. Why not try making a stick den while next out on your daily walk? Once it's built, lunch can be eaten in there and whole imaginary games acted out for the rest of the day! Or you could make it your mission to find long sticks while you're out walking and bring some home to make a den in your garden, you could use blankets over ropes to create tents or use long garden canes to create a tepee.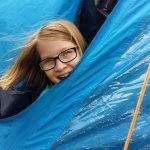 NATURE ON OUR DOORSTEP #62
Garden camping! This weekend would have been the West Yorkshire Scouts Big Camp 2020. We're not able to get out on any trips at the moment, but there is nothing stopping you camping out for the night in the garden or even in the front room! With the bank holiday and half-term coming up, a night spent with the kids telling stories and eating BBQ food could be the best holiday at home you've ever had!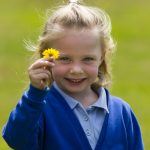 NATURE ON OUR DOORSTEP #61
Mental Health Awareness week.  The theme this year is Kindness. Being kind to others helps us feel good and can help us maintain and strengthen our social connections, which feels especially important now. While outside today, why not try one of these socially distanced acts of kindness; smile at a stranger and wish them a good day, pick up some rubbish and put it in the bin or put out food for the birds or water for thirsty hedgehogs. You'll make someone's day – and your own!