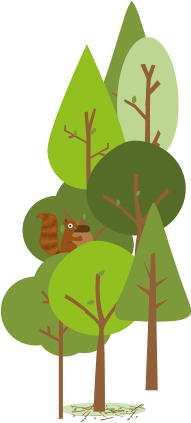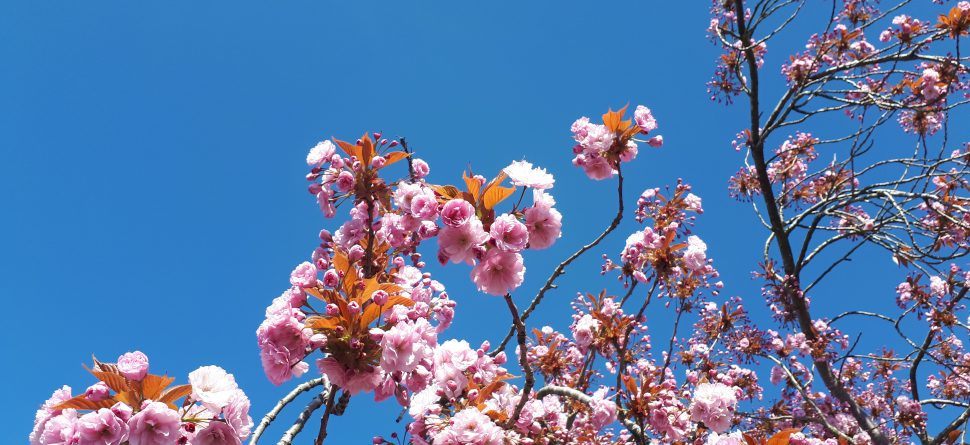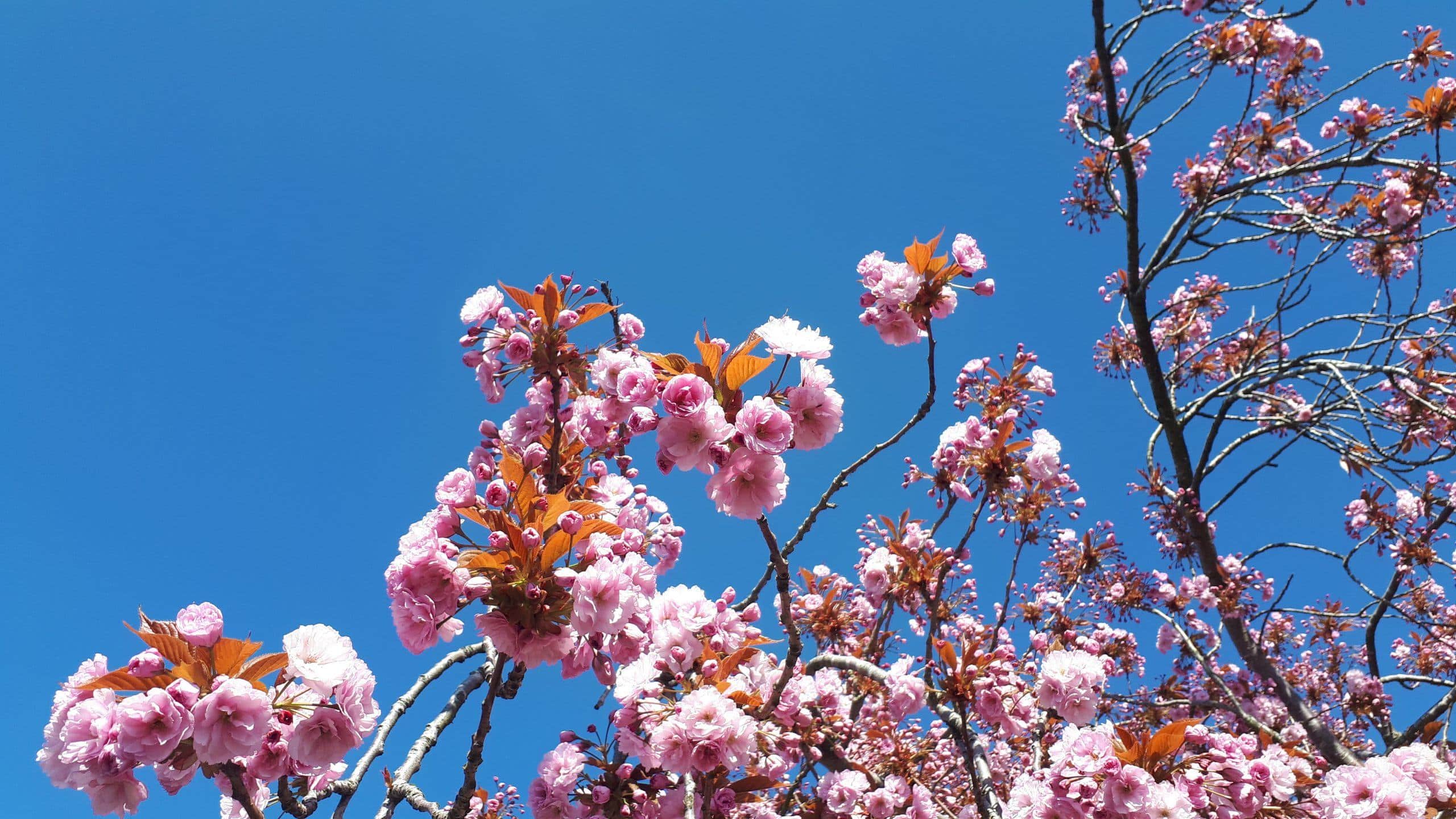 Nature on Our Doorstep #31-40
24th April 2020
During the current crisis, we're unable to run our outdoor programmes, but know that connecting with nature and the changing seasons is important and helps us all feel good.  As schools are closed and families stay at home, Get Out More is sharing on social media a fun nature-based idea-a-day for children and families to try together at home or in the garden.
Please follow the latest advice: stay at home, only go out once a day for exercise, keep local and avoid busy places like parks and playgrounds.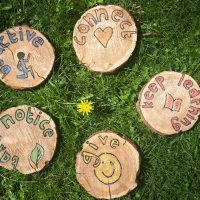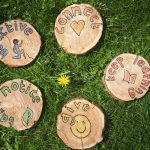 NATURE ON YOUR DOORSTEP #40
Five Ways to Wellbeing.  Looking after our own and our family's wellbeing during this strange time in lockdown is really important. We can incorporate wellbeing into our day in the same '5 a day' way as fruit and veg. The New Economics Foundation came up with a simple set of ideas aimed at helping people to make wellbeing part of their everyday lives. We've written the five ways onto wooden discs. How many of the five ways can you do in one day? Read more about the Five Ways to Wellbeing here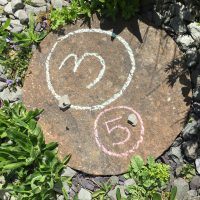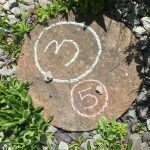 NATURE ON OUR DOORSTEP #39
Ready, aim, throw!  Set up your targets; small containers, circles drawn in chalk or on paper, hoops made from string or create your own. Give each target points and find a lucky stone or small object to throw. The aim is to score the most points by getting your object on the target, decide how many throws each player has. You can choose the numbers that will help you with your times tables or adding up for an extra challenge. If your aim is on target each time, try throwing with your other hand or closing your eyes!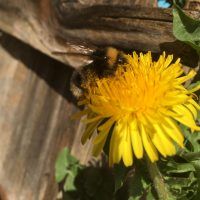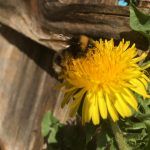 NATURE ON OUR DOORSTEP #38
It's all about the bees! Whether it's a bumblebee foraging on heather or resting in a bluebell, Get Out More loves these hardworking pollinators. Can you find any in your garden or out on your daily walk? We would love to see your photos! Friends of the Earth have a beautifully-illustrated ID guide to help you with your spotting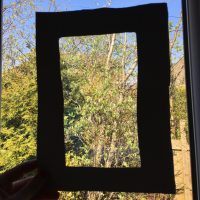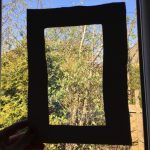 NATURE ON OUR DOORSTEP #37
Nature frames!  Cut out a frame from a cardboard box, make it as big or as small as you want. Can you frame nature inside or out? Make your own work of art by drawing your view through the frame. Put the frame on the floor outside and count how many different plants and maybe insects are living in that small space! Leave your frame outside overnight and see if a spider uses it to make a web.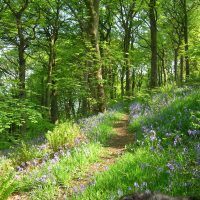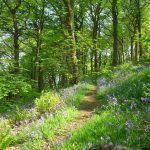 NATURE ON OUR DOORSTEP #36
Take a moment to relax.  It's Monday morning and the start of another week in these strange times. So sit back, turn on the sound, take a deep breath, and allow yourself a few moments of relaxation. Everyone at Get Out More sends their best wishes to you and yours. We hope to be able to go and play in nature with you all very soon.  Click here for soothing video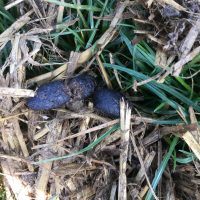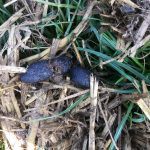 NATURE ON OUR DOORSTEP #35
Whose poo?!  On your daily walk, photograph poo finds and identify what animals have been before you. Foxes and hedgehogs can be found in urban areas – are there any near you? Can you identify the difference between deer or rabbit droppings? This is a great wildlife tracker skill – check out the Wildlife Trust site for help with identification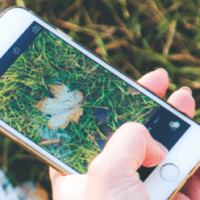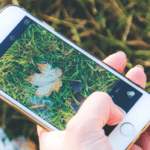 NATURE ON OUR DOORSTEP #34
Take part in the City Nature Challenge, this weekend!!  This epic global citizen science project aims to collect information about our local wildlife. Can you help record as much wildlife as possible to help track how nature is bouncing back this spring? The big international Challenge weekend is 24-27 April when 200+ cities will be active at once!  Click here for more details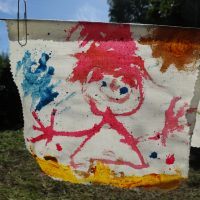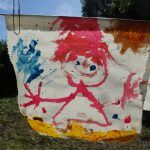 NATURE ON OUR DOORSTEP #33
Natural paints: raid the kitchen cupboards to find original natural paints; soaked tea bags, strong coffee, beetroot juice, and turmeric all make beautiful colours for painting. With some adult help you could even follow in the footsteps of our ancestors and experiment with making natural dyes from boiling materials such as onion skins, red cabbage, carrots, rhubarb, or tree bark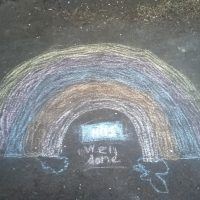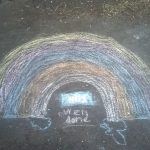 NATURE ON OUR DOORSTEP #32
Chalk art! A nice and easy activity to do outdoors while enjoying the sun 😎. Children's drawings can often be an insight into how they are feeling and can help with sharing thoughts. Try looking for other drawings on your daily walk, this rainbow one really caught our attention!  If its safe to do so, cheer up neighbours with some street pictures and messages of support.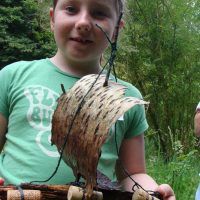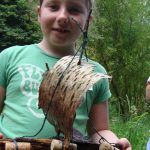 NATURE ON OUR DOORSTEP #31
Mini rafts; explore what sinks or floats by making mini rafts from natural materials. Use elastic bands or string to bind together sticks then add mast, sail, oars and other embellishments with leaves, feathers and whatever you can find, before testing the seaworthiness of your vessel in a washing up bowl or bath. Boat falling over? Experiment with outriggers made from corks (grown-ups may have a few of these lying around at the moment!)