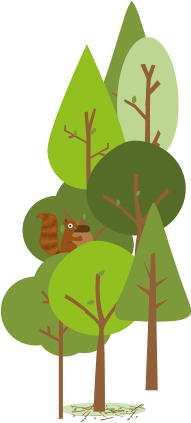 Great Ideas for the Great Outdoors
19th July 2018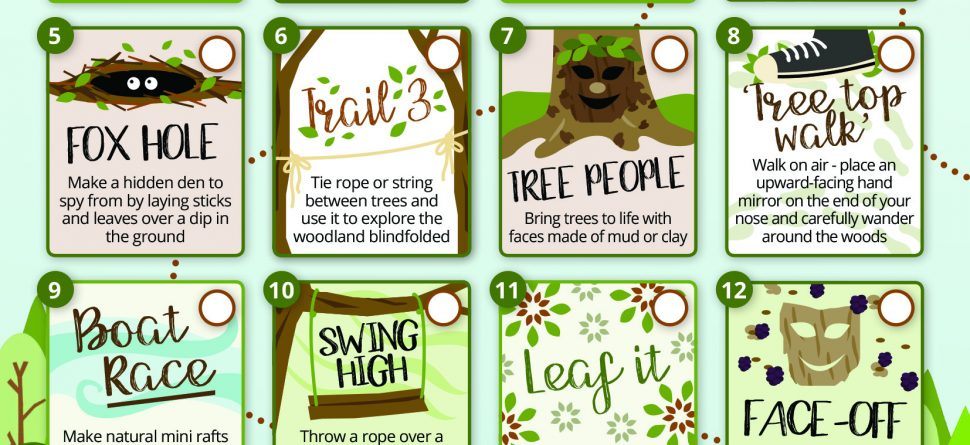 Schools in England are about to break up for the holidays and the long six weeks stretch out ahead, waiting to be filled with fun.  Holiday company cottages.com  wanted to create a guide with ideas their guests can enjoy to make the most of the great outdoors while staying in one of their countryside properties.  They approached Get Out More to help them create a Countryside Activity Guide and we were happy to oblige.  Here it is – sixteen illustrated ideas that anyone can try that require little equipment or experience – just access to nature and a sense of adventure.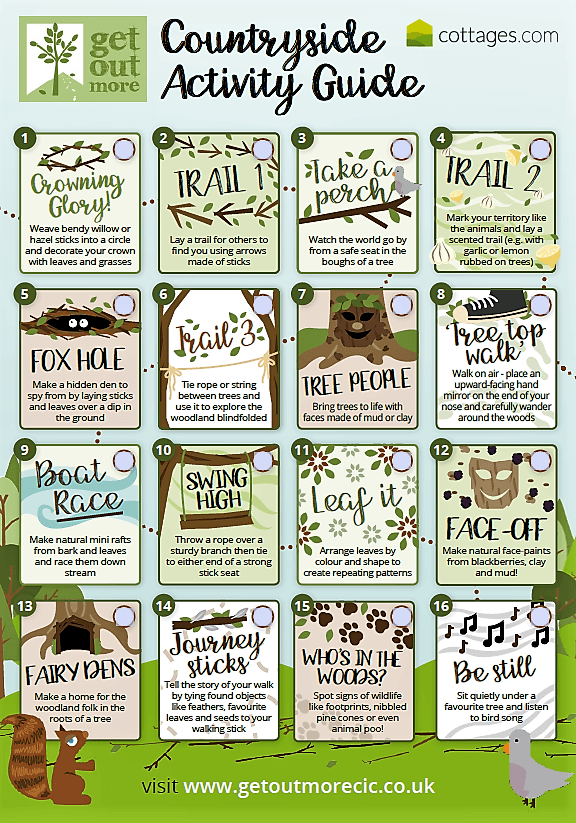 Ben Webster from cottages.com said, "We're proud to celebrate the brilliant outdoor activities available in the countryside and have found the perfect partner in Get Out More. We hope the Countryside Activity Guide will encourage families to go out and have fun in our beautiful outdoor spaces this summer."
The activities are 16 tried and tested ideas that children love at our forest school sessions.  From adventurous trails with a twist (of lemon!) to creative mud faces and walks with a new (upside down) perspective, there are old favourites and new ideas for families to try.
You can download the guide here:  Countryside Activity Guide.  Start ticking them off – can you complete all 16 this summer?
cottages.com offers accommodation in all the best places. From woodland lodges to family farmhouses, there are plenty of perfect places to explore Britain's great outdoors.