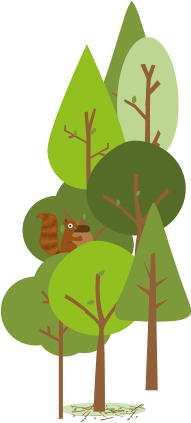 2017 REVIEW OF THE YEAR
20th December 2017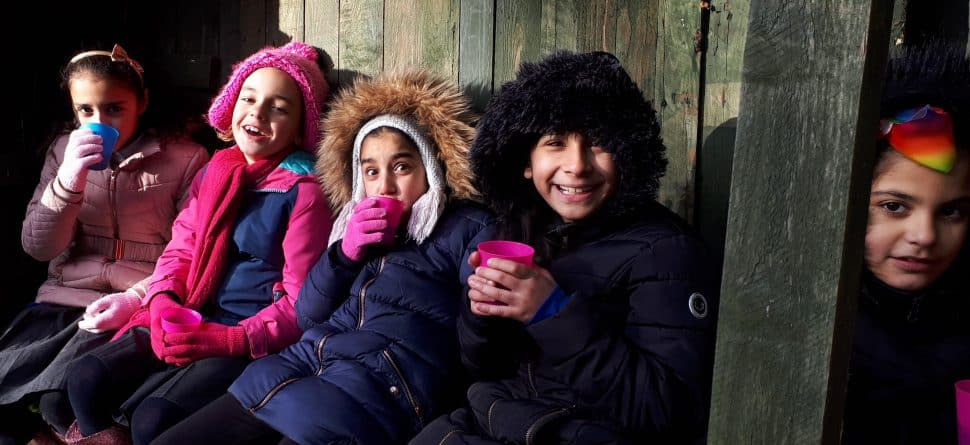 We've definitely been living up to our name in 2017, getting out more than ever before with exciting and diverse projects that bring people together to be active and feel good, working towards our new vision: nature and communities growing healthier together.
JANUARY
Women from Bowling and Barkerend areas of Bradford put their best foot forward in the new year with a series of walks as part of the Go:Walking initiative.  We worked with Better Start Bradford and Enable 2 to recruit women from diverse backgrounds, who loved discovering local places and making new friends. "People would be sat at home but they are out in the fresh air.  Very nice – bodies working, brain is happy, everybody friends"
 
FEBRUARY
We were delighted to be shortlisted in the ITV People's Projects competition to win lottery cash for our Outdoor Adventure Club, which aimed to get more Keighley children outdoors.  An ITV crew filmed our February forest school and the short film was shown on Calendar News in March.  Sadly, we didn't win the main prize but did get a lot of media exposure and a decent cash runners up prize.
 
MARCH
We celebrated our 5th birthday in March with a party at St Ives estate, the woods where we ran our first forest schools.  Despite torrential rain, many families from across our different programmes joined us for games, a toast and a very special woodland birthday cake.  We are so grateful to everyone who has supported us in our start-up phase.  Here's to the next 5 years!
 
APRIL
Keighley Big Local is a 10 year programme to make the area a better place to live, work and play.  They commissioned us to provide a year of outdoor community play activities so we kicked off our All for Play programme, with flag-making to welcome the Tour de Yorkshire as it came through the town.  Since then we've been running regular after school, weekend and holiday activities, getting children more active in the town's parks, woodlands and green spaces.
 
MAY
When you go down to the woods, you never know what you'll find.  We worked with Kirklees Council to create Lose Yourself, a woodland wellbeing trail that invites adults to find peace for body and mind through a series of sensory prompts, that can be accessed via mobile phone or printed booklet.  This year, Annie has also been discovering woodland wildlife through her blog Wild Encounters.  In May she was lucky enough to watch a family of badgers playing in the woods
 
JUNE

JULY

In June we welcomed not one, but two new members of staff to the Get Out More team! Viky Sutcliffe is our Forest School Practitioner working on our All for Play Keighley programmes and Lauren Emsley joined us as our Project Assistant looking after all our office based work we can't do out in the woods.

Annie, Charlie  and Viky spent three extremely busy days in the Discovery Zone at the Great Yorkshire Show where very enthusiastic children (and parents!) could turn their hand to wood craft activities. Hundreds of families made a wooden necklace with us – we're not sure how many – we stopped counting at 750 discs…!

 
AUGUST
With 11 summer holiday forest school programmes across West and North Yorkshire and 37 separate All for Play sessions in Keighley, we were certainly kept busy over the summer! We also had the help of local young people volunteering through the National Citizen Service in developing a new forest school site at Hainworth Wood.
 
SEPTEMBER
Children from local primary schools discovered how woodlands were used in ancient times when wild woman of the woods, Verbia (aka storyteller Irene Lofthouse) came to tell stories about forest folklore.  We ran 2 heritage-related forest school programmes as part of Pennine Prospects' Celebrating Woodland Heritage project.
 
OCTOBER
We spent a wonderful autumnal day with members of staff from professional services firm Arup at Skelton Grange, Leeds. Creating natural sculptures and working together to make lunch over campfire were just a couple of the ways we applied the New Economic Foundation's 'Five Ways to Wellbeing' through connecting with nature.
 
NOVEMBER
In November we started to work with one of the Witherslack group's special educational needs centres in Bradford.  Young people with complex social, emotional and mental health needs are loving the freedom to explore Judy Woods and, inspired by Bear Grylls, have drawn confidence from accomplishing tasks such as building shelters, lighting fires and filtering stream water.
 
DECEMBER
 We don't let cold weather stop us from getting out more!  The appeal of pizza and chips has drawn children to our winter All for Play Saturday sessions in Keighley woodlands and we've rounded off the year with two community campfire celebrations, with Christmas crafts and roast chestnuts roasting on the open fire…
 
We want to say a huge THANK YOU to everyone we have worked with, played with, learned with and explored with over the year – we can't do it without you.
Here's to a very Merry Christmas and a Happy New Year.  Hope to see you in 2018!