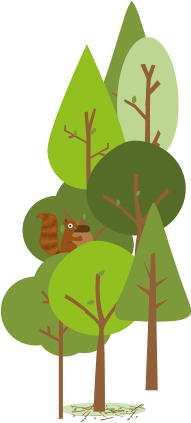 How we got out more this autumn
16th November 2018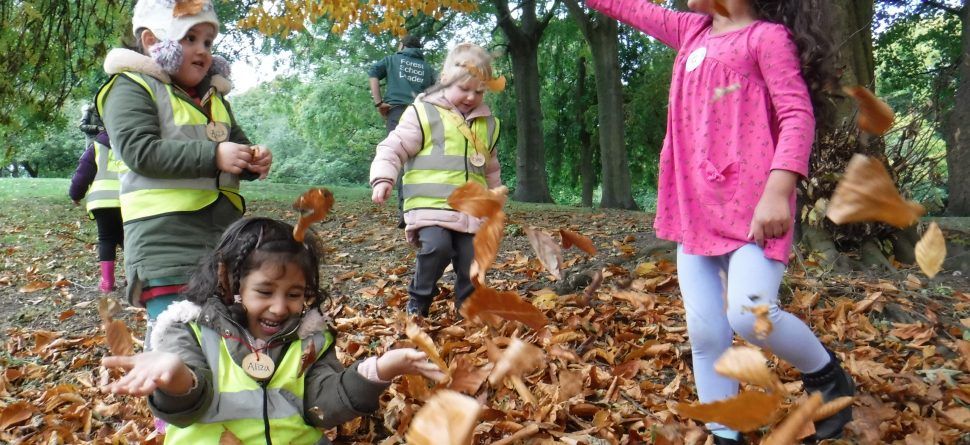 "Autumn carries more gold in its pockets than all the other seasons." Jim Bishop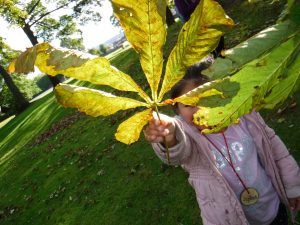 We've been making the most of some beautiful autumn days with bright sunshine and beautiful autumn colours at our Forest School Play Project with Better Start Bradford. Our three new nurseries started their sessions at the end of September and have seen the children enjoying throwing and playing in the leaves, playing games of hide and seek, balancing along the trunks of fallen trees, making natural artwork  and exploring the woodland.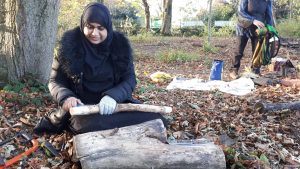 The nursery sessions are part of the Better Start Bradford programme,  which is using innovative solutions to improve outcomes for young children.   As part of the same programme, we also ran a three day level 1 forest school training course for parents, carers and nursery staff so that they can continue the activities that we do in the sessions.
"What a difference you've made within our community. Absolutely loved every minute of it and so pleased that our lovely parents enjoyed it and have already been using their new skills over the weekend." Canterbury Nursery Staff Member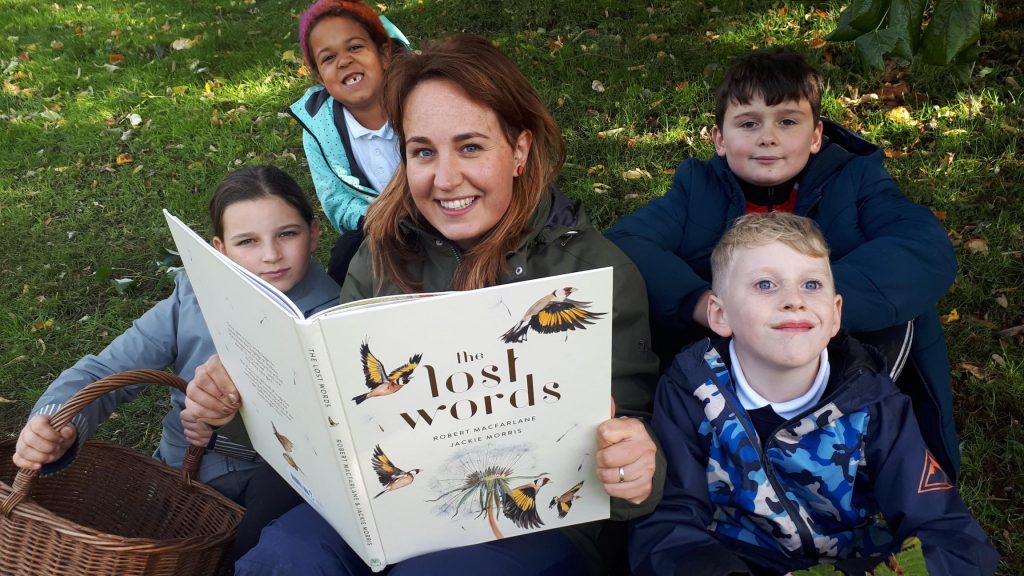 As part of our commitment to support the communities in which we work, during the autumn we have been delivering assemblies and copies of the book, The Lost Words to every school in Keighley and to other schools we work with in Bradford as part of a grassroots campaign to get a copy into every school in Bradford. The Lost Words was written by Robert Macfarlane in response to the children's Oxford Junior Dictionary dropping words relating to nature such as conker, acorn and kingfisher and replacing them with technological terms like blog, cut and paste and broadband. He was inspired to try to keep nature's place in children's vocabulary and help them connect with nature, so wrote a series of beautifully illustrated spell-like poems.
To encourage engagement of teachers and pupils with the book are running a competition for Keighley and Airedale schools.  We have invited pupils to create their own nature-based poems and drawings to be in with a chance of winning a forest school session for their class. We've had lots of fantastic entries and look forward to more before the competition closes at the end of November. One school loved the book so much that they have named their classrooms after some of the lost words!
"Absolutely amazing @getoutmore. Thank you for this huge generosity and for helping to bring everyday nature back to the everyday lives of Bradford children."  Lost Words author, Robert Macfarlane on Twitter.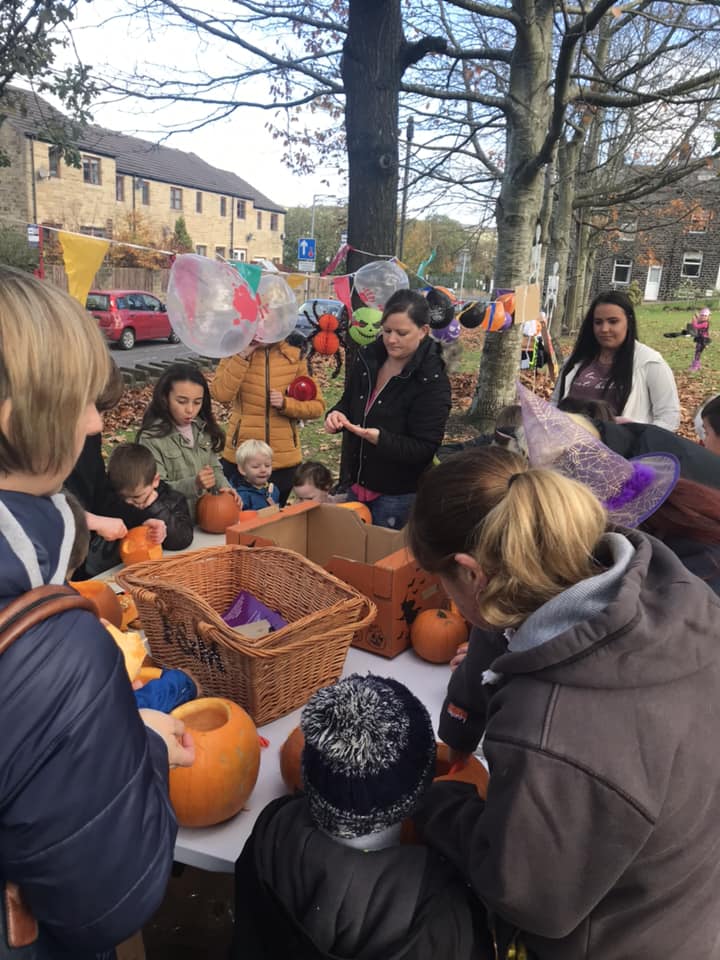 During the October half term, as part of our All for Play project in the Keighley Big Local Area, we ran a family Halloween event at Park Wood playground for children who come to our Wild Woods Club. The event was very well attended and a great success with pumpkin carving, face painting and Halloween crafts among the activities on offer. We also had a spooky party and games in the woods to celebrate Halloween.
"Fantastic day out with kids yesterday, they had lots of fun. Thank you Lizzie and team."  Parent of child who attends the Wild Woods Club.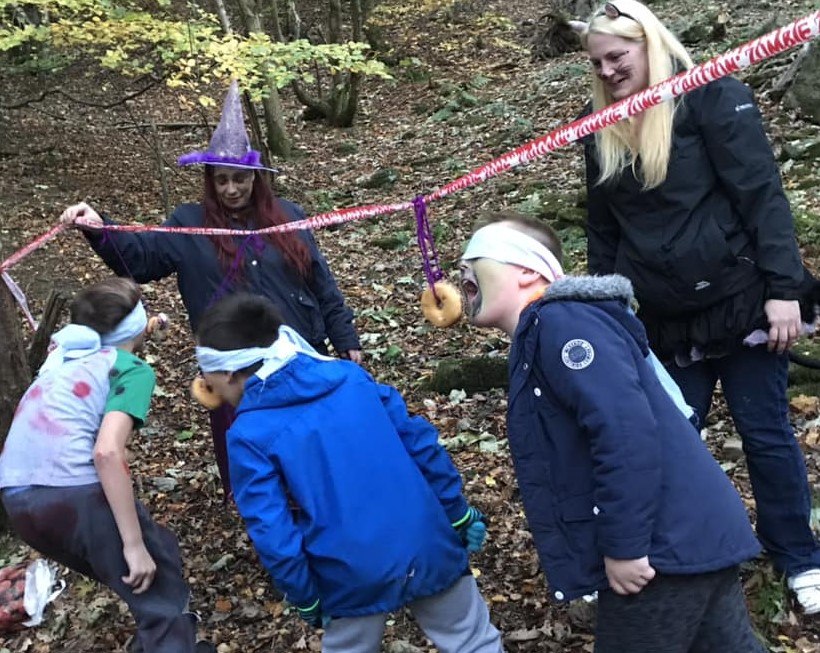 John Howard Bryant describes autumn as 'the year's last, loveliest smile' but with winter around the corner, our outdoor activities will still be going strong, putting smiles on faces, even on the coldest days.  We hope you can get out more this winter too.