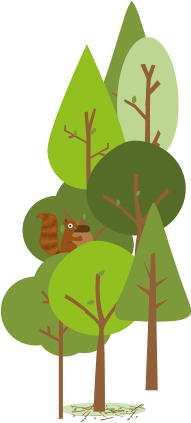 Holiday Forest Schools
Woodland adventures, 5-11 year olds,
in Bingley, Ilkley and Saltaire

Get Out More has run a popular programme of holiday forest schools in Bradford district woodlands since 2010 – the longest-running programme in the district.  Every school holiday, (apart from Christmas), our skilled and experienced practitioners run 2 or 3-day programmes at St Ives Estate (Bingley), Middleton Woods (Ilkley) and Hirst Wood (Saltaire).  Most programmes are aimed at primary school-aged children and we also run some sessions for 9-14-year-olds.
Holiday forest schools are a play-based, child-led programme which includes outdoor games, woodland crafts and activities and campfires in a stunning woodland setting.  All our programmes are run by qualified Level 3 Forest School practitioners who have up to date first aid certificates, enhanced DBS checks and insurance.
Places must be booked in advance by clicking the link in the event below.  If you have any questions about our holiday forest schools, check out our Frequently Asked Questions,  or get in touch.
Holiday Forest Schools Events
Tue 26 Jul - Thu 28 Jul,
10:00am - 3:00pm

,

£69

Wed 27 Jul - Fri 29 Jul,
10:00am - 3:00pm

,

£69

Tue 02 Aug - Thu 04 Aug,
10:00am - 3:00pm

,

£69

Thu 04 Aug - Fri 05 Aug,
10:00am - 3:00pm

,

£46

Mon 15 Aug - Tue 16 Aug,
10:00am - 3:00pm

,

£46

Mon 22 Aug - Wed 24 Aug,
10:00am - 3:00pm

,

£69

Tue 30 Aug - Wed 31 Aug,
10:00am - 3:00pm

,

£46

Thu 01 Sep - Fri 02 Sep,
10:00am - 3:00pm

,

£46