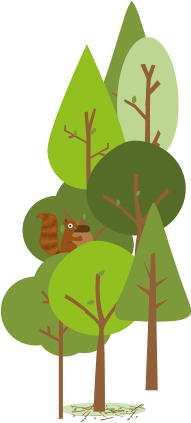 All for Play: Keighley
All for Play with Get Out More - Outdoor play, events and forest school in the Keighley Big Local community

An exciting year-round programme of outdoor activities for residents of the Keighley Big Local area – Bradford Road, Dalton Lane, Hainworth, Woodhouse, Parkwood, Red Holt, Springbank Grange, Riddlesden, Stockbridge, Strong Close & Thwaites.
Big Local is a National Lottery funded programme which has awarded an area of east Keighley £1 million to help improve quality of life for local residents.
Keighley Big Local appointed Get Out More to run the All for Play programme to help local residents get together and enjoy its green spaces including parks and woodlands. Get Out More practitioners run session at schools in the Big Local area, as well as sessions outside school hours for children and families to access.
Join Get Out More's practitioners for our term time Saturday forest school sessions for children aged 5+, special community events and celebrations for all.
Activities are free but must be booked in advance.

You can also check the All for Play Facebook page for updates, news, photos from past sessions and potential cancellations e.g. in case of very bad weather.  For further information about our All for Play sessions, get in touch


All for Play: Keighley Events
Keep an eye on this page for future All for Play sessions! You can also join our mailing list to be first to receive details of upcoming programmes.

Mon 25 Oct , 1:00pm - 3:00pm

Wed 27 Oct , 1:00pm - 3:00pm

Thu 28 Oct , 1:00pm - 3:00pm

,

£3

Fri 29 Oct , 1:00pm - 3:00pm

,

£3

Sat 30 Oct , 3:00pm - 5:00pm

Sat 13 Nov , 10:00am - 12:30pm

,

£3

Sat 20 Nov , 10:00am - 12:30pm

,

£3