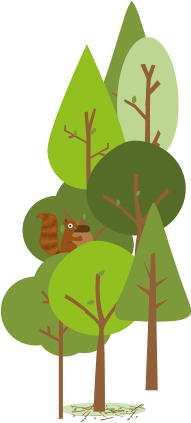 WELLBEING
Accessing nature to feel good
in mind and body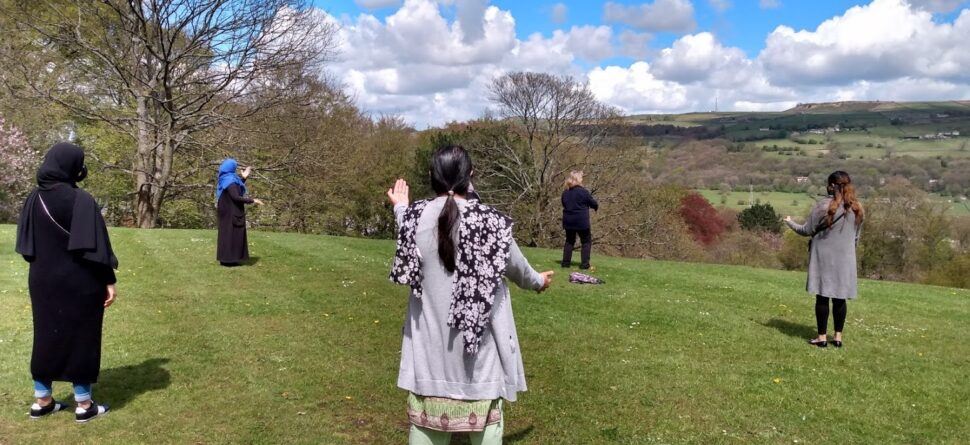 Get Out More runs accessible programmes which improve physical and mental wellbeing through regularly connecting with nature.  There is strong research evidence to demonstrate that exposure to natural environments leads to more positive mental health and use of natural environments is associated with higher levels of physical activity.
In our outdoor wellbeing sessions and walks, we invite adults to take part in  hands-on activities, inspired by inspired by shinrin yoku (the Japanese art of 'forest bathing'; connecting with nature through sensory immersion) and forest school activities such as natural art, wood craft and campfires.  We run weekly 'green social prescribing' sessions in Keighley, working with local health services to direct people towards group activities as an alternative to medication.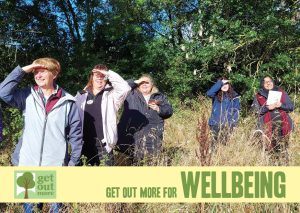 Get Out More runs wellbeing sessions with staff teams, bringing our engagement skills and experience of fun outdoor activities to help people feel more positive, build resilience and develop strategies for addressing challenges.
To find out about the latest wellbeing sessions open to all, visit the Take Part page.
To discuss how our wellbeing activities can work for your group or staff team, contact us for a chat
All of our people said they really enjoyed the walk & were keen to do more in the future. From a personal perspective, I had a very stressful morning & after the walk with Julia I felt calmer, more peaceful & relaxed – Julia's walks should be prescribed on the NHS!
Bella Stirrup, Restore Recovery College
The sessions were an opportunity for staff to take time out of the pressure of work and home life and reconnect with nature. The course leader was very knowledgeable about the positive impact on health of spending time outdoors; fun and informative games relieved stress and also offered an opportunity to bond with each other. We also had time to think through our own future goals and spend time alone experiencing the beauty of our surroundings.
Cath Ormorod, Stronger Families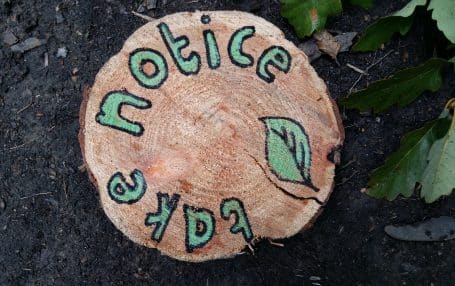 Yorkshire Water
Get Out More worked with Yorkshire Water to pilot our Nature Connect programme, to promote wellbeing and resilience amongst their hard working staff.  The sessions took place at nearby Judy Woods, a short walk from the utility company's Bradford HQ, but none of the participants had realised how close they were to a beautiful and accessible woodland.  Each week the group met to walk to the site and take part in woodland activities that respond to the site and the season.
The Five Ways to Wellbeing actions were woven into the sessions, which included lighting campfires, picking autumn fruits to make pancake sauces and cordials and getting creative with colours and dyes from natural materials.  The group spent time getting to know each other and the woodland itself and each week reflected on how implementing the Five Ways to Wellbeing impacts on their own sense of wellbeing.