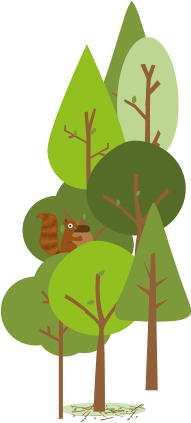 TRAINING & VOLUNTEERING
Developing outdoor skills
to share with others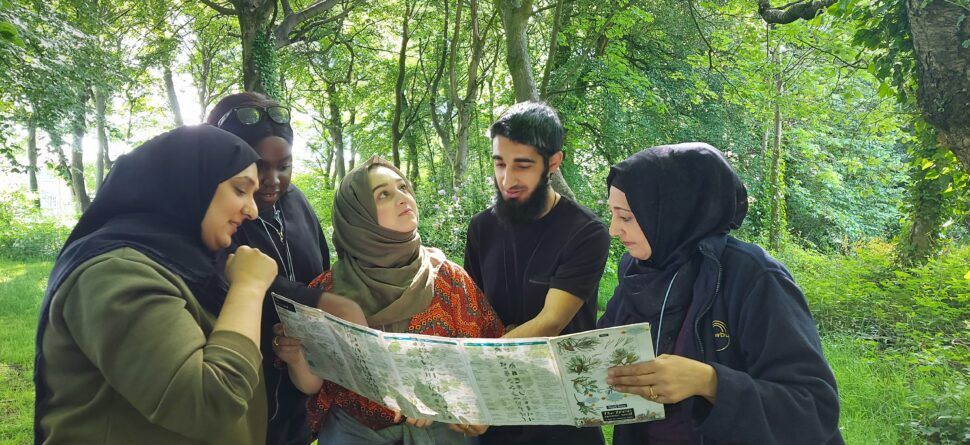 We are passionate about the outdoors and want to share our skills with others so more people can benefit from connecting with nature for learning, play and wellbeing.
Our outdoor skills-based programmes help people develop confidence to engage with outdoor play and learning activities.  From CPD for teachers and accredited forest school training for adults to volunteering and employment programmes for those wanting to work outdoors, we believe in sharing our passion for nature and supporting people to reach their full potential.  Our training, volunteering and employability programmes are equipping adults to achieve their goals and helping to grow the workforce of the future.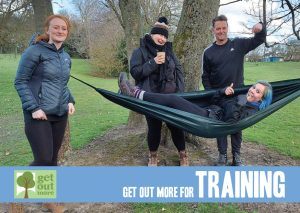 Our training and volunteering offer includes:
Forest School Level 1 Training; Principles of Forest School.   A Kindling Training course delivered by Get Out More in Bradford
CPD sessions for teachers and other educators to develop ideas, skills and knowledge to take children outdoors
Hands on work experience progammes for forest school trainees
To check out if we have a training programme coming up, see the Take Part pages
To discuss a bespoke training programme for your organisation contact us.
The Outdoor Futures course has made me see that I can do things I was frightened of.  It has taken me out of my comfort zone and made me see a different person.  The course has shown me we can achieve and sometimes through negative times we can grow and become positive.
Trainee, Outdoor Futures Programme
I have realised how much fun, but also learning can be done outside in a forest school environment. I also learnt that sometimes the best way to teach children is to let them play, have fun and express themselves.
Teacher on Level 1 Forest School course
I just wanted to thank you for the course on Monday. Lots of useful tips and ideas for me to take back to my forest school club.
Teacher on Get Out More CPD session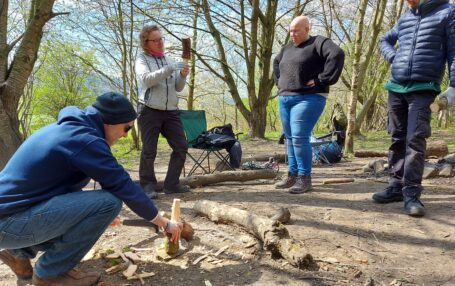 Outdoor Futures
Outdoor Futures was a skills-based programme to support unemployed people towards outdoor careers in the community which Get Out More ran in spring 2021.   Over the course of 12 weeks, trainees participated in skills development sessions, project visits, work experience and a Level 1 Forest school qualification to equip them to support community-based outdoor projects such as play activities, forest school and outdoor community development projects.  By the end of the course, trainees had become regular volunteers with Get Out More, signed up for further training and looking into starting their own outdoor businesses.
Outdoor Futures was funded by the European Social Fund and the Education and Skills Funding Agency.  It supports organisations in Leeds City Region to help unemployed people move towards employment, training or education