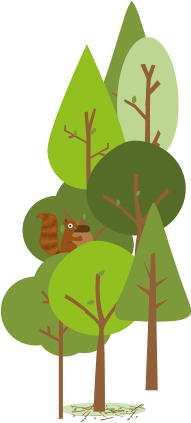 RESOURCES
Nature based ideas
to download, share and enjoy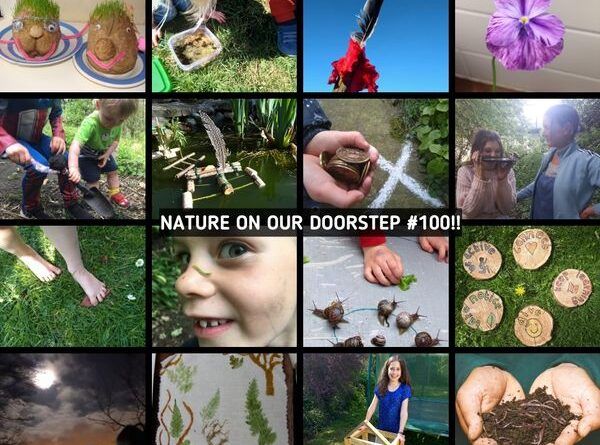 Get Out More has a good track record of delivering programmes that help people engage with nature to feel better in mind and body.  We have a wealth of ideas for nature-based activities that can be enjoyed outdoors in the garden, park or local woodland by people of all ages.  From social media campaigns to printed materials, we are keen to share our resources to benefit individuals and groups in our district and beyond.  Wherever you live, we hope you enjoy  and are inspired to get out more!
Browse our downloadable resources below
I've just picked up Bradford Breathing Spaces at the Co-op and wanted to thank you for such a lovely booklet.  I think my friends would like them too – please can you send more!
Bradford resident
"What terrific ideas and a great job you've done.  Well done Get Out More."  " I've been happily sharing these great ideas and little bits of nature connection to others to have lots of fun.  Good job!"
Social media comments about Nature On Our Doorstep
Wharfedale Breathing Spaces

The lastest in our series of Breathing Spaces booklets, Wharfedale Breathing Spaces identifies 10 green spaces to explore and connect with nature in Wharfedale from Addingham, Ilkley, Otley, Burley in Wharfedale to Pool in Wharfedale.

Download Wharfedale Breathing Spaces

Bradford Breathing Spaces

A free guide to nature sites within easy reach of Bradford city centre. These Breathing Spaces booklets, funded by BUPA UK Foundation, aim to encourage people to visit local green spaces to connect with nature and improve physical and mental health.

Download Bradford Breathing Spaces booklet

Shipley Breathing Spaces

A guide to places to connect with nature within easy reach of Shipley centre. Like the others in the series, the booklet includes prompts to use the senses to connect with nature

Download Shipley Breathing Spaces

Keighley Breathing Spaces

The first in our Breathing Spaces series, this guide includes hidden, surprising and well known nature spaces around Keighley and prompts to connect with nature when you are there

Download Keighley Breathing Spaces

Let's Play Outdoors

A guide to outdoor play for young children and families in the BD3, BD4 and BD5 areas of Bradford. Includes ideas for activities as well as links to outdoor projects in the area. Part of Get Out More's Forest School Play Project, funded by Better Start Bradford

Download Let's Play Outdoors

Nature On Our Doorstep #1-10

120 simple and accessible ideas for children and families to connect with nature. A series developed during Covid-19 lockdown, but inspiring to pick up anytime. Includes daffodil science, nature rainbows and miniature worlds.

Nature on Our Doorstep #1-10

Nature On Our Doorstep #11-20

120 simple and accessible ideas for children and families to connect with nature. A series developed during Covid-19 lockdown, but inspiring to pick up anytime. Includes edible flowers, dandelion gardens and rock art

Nature on Our Doorstep #11-20

Nature On Our Doorstep #21-30

120 simple and accessible ideas for children and families to connect with nature. A series developed during Covid-19 lockdown, but inspiring to pick up anytime. Includes smudge art, puppets and Easter egg hunts with a difference

Nature On Our Doorstep #21-30

Nature On Our Doorstep #31-40

120 simple and accessible ideas for children and families to connect with nature. A series developed during Covid-19 lockdown, but inspiring to pick up anytime. Includes natural paints, mini rafts and wildlife tracking

Nature On Our Doorstep # 31-40

Nature On Our Doorstep #41-50

120 simple and accessible ideas for children and families to connect with nature. A series developed during Covid-19 lockdown, but inspiring to pick up anytime. Includes colour hunt, tadpoles and journey sticks

Nature On Our Doorstep #41-50

Nature On Our Doorstep#51-60

120 simple and accessible ideas for children and families to connect with nature. A series developed during Covid-19 lockdown, but inspiring to pick up anytime. Includes rope ladders, nettle tea and creepy crawly traps

Nature On Our Doorstep # 51-60

Nature On Our Doorstep #61-70

120 simple and accessible ideas for children and families to connect with nature. A series developed during Covid-19 lockdown, but inspiring to pick up anytime. Includes worm farms, miniature gardens and a wild soup hunt!

Nature On Our Doorstep #61-70

Nature On Our Doorstep #71-80

120 simple and accessible ideas for children and families to connect with nature. A series developed during Covid-19 lockdown, but inspiring to pick up anytime. Includes nature poems, nature spells and elderflower cordial.

Nature On Our Doorstep # 71-80

Nature On Our Doorstep #81-90

120 simple and accessible ideas for children and families to connect with nature. A series developed during Covid-19 lockdown, but inspiring to pick up anytime. Includes walking sticks, story sticks and grass head people

Nature On Our Doorstep #81-90

Nature On Our Doorstep #91-100

120 simple and accessible ideas for children and families to connect with nature. A series developed during Covid-19 lockdown, but inspiring to pick up anytime. Includes stick towers, symmetry and mud art

Nature On Our Doorstep #91-100

Nature On Our Doorstep #101-110

120 simple and accessible ideas for children and families to connect with nature. A series developed during Covid-19 lockdown, but inspiring to pick up anytime. Includes pressed flowers, kits and caterpillars

Nature On Our Doorstep #101-110

Nature On Our Doorstep #111-120

120 simple and accessible ideas for children and families to connect with nature. A series developed during Covid-19 lockdown, but inspiring to pick up anytime. Includes stick stars, swings and pine cone hedgehogs

Nature On Our Doorstep #111-120