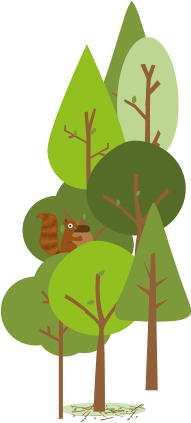 COMMUNITY
Connecting people to
nature spaces on their doorstep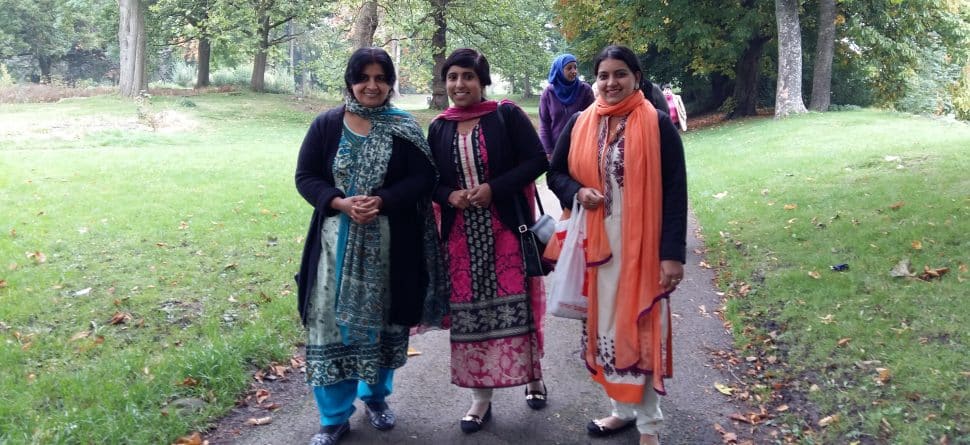 Get Out More's community programmes bring people together in outdoor settings to be active and feel good.   Our fun and accessible programmes are designed to help people meet their neighbours, connect with their local green spaces and improve wellbeing.
We have a strong track record of working in diverse communities in West Yorkshire, including in some the country's most deprived neighbourhoods of Bradford, Keighley and Dewsbury. There is strong research evidence to demonstrate that exposure to natural environments leads to more positive mental health and use of natural environments is associated with higher levels of physical activity.  We are skilled in engaging hard to reach communities such as ethnic minorities and low-income families in outdoor programmes which create positive social outcomes through fun activities like walking, wild art and bushcraft.  Our work connects local communities with the green spaces on their doorstep, helping communities be more active, feel more socially connected and develop lasting healthy relationships and lifestyles
We have run community engagement programmes for clients such as Better Start Bradford, Kirklees Council, Big Local Keighley and Living Streets.  If you are interested in finding out how getting out more can engage your community, or the communities with which you work, contact us today.
Walking improves my health.  I have made new friends and I improved my English as well!  We are all friends together.
Before we are stuck inside but now we enjoy chatting together. We don't even know we're exercising.  I am so much happier now than every day I am inside
Women on Go:Walking programme in Bradford
In the Landscoping work Get Out More is currently doing for Kirklees Council they consistently demonstrate commitment and reliability and it is providing a very high quality service. I wouldn't hesitate to recommend Get Out More's work. I feel the project is in safe hands and it's great working with them.
Adele Jackson, Kirklees Council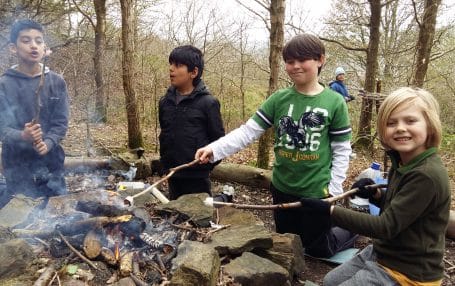 All for Play, Keighley Big Local
Keighley Big Local is a 10 year programme to make an area of Keighley East a better place to live, work and play.  They commissioned Get Out More to provide free community play activities in parks, woodlands and green spaces across the Keighley Big Local area, to help the organisation meet its aims of increasing play opportunities for all.
We kicked off our All for Play programme in April 2017 with outdoor play activities in streets and parks to get local kids playing out again.  In the holidays we moved the activity to local underused woodlands, setting up 2 new regular forest school groups.  Since then we've been running regular after school, weekend and holiday activities, getting children more active in the town's green spaces.  Over the next few years we're looking forward to more work to engage young people and adults, cleaning up and improving local sites and training more volunteers to support outdoor play for all.