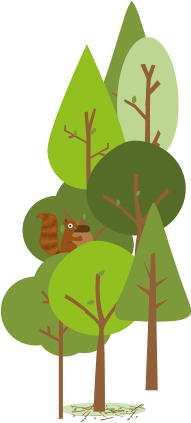 St Ives holiday forest school: Bingley – 5-11 year olds
Forest school is back at St Ives for the holidays. Qualified and experienced forest school leaders Kate and Rachael are looking forward to a fun 3-day summer programme of den building, woodland crafts, wild games, imaginative play and a campfire at our long-established forest school site in the St Ives estate. Forest school regulars and newbies are all welcome to come let off steam and go wild in the great outdoors!
Forest school is an adventurous programme of play and learning in a woodland setting, led by qualified forest school practitioners. Our St Ives programme has been running for over 6 years and is very popular, so book soon for this programme aimed at children aged 5-11 years and running 10am – 3pm on 16, 17 and 18 August.
Multiple children from the same family booking onto the 3 day programme are entitled to a Sibling Discount of 15%. Please note this offer cannot be used on individual tickets or for groups of non-related children booking together. Please contact us for the discount code.
Key booking information:
If your child needs additional support please contact us prior to booking. We aim to be inclusive and will endeavour to get additional staff or volunteers to support, so we have appropriate ratios. However we need to know in advance, so please ring to discuss your child's needs with us before booking.
If places have sold out, please email Lauren: lauren@getoutmorecic.co.uk with your phone number and number of places you require. If places become available we will contact the waiting list in date order.
e