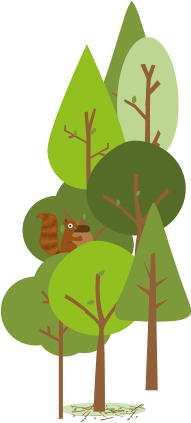 First Friday Forest School
First Friday forest school is a chance to learn and grow outdoors. It's a monthly forest school programme for home educated children of school age (born before 1 Sept 2014) taking place in the woods on the beautiful St Ives estate nearly Bingley on the first Friday of the month (with occasional exceptions due to holiday). The next sessions will be:
Friday 1 February
Friday 1 March
Qualified forest school practitioners lead fun and engaging sessions which focus on developing practical and social skills through outdoor activities for example crafts, games, woodland skills and environmental awareness.
The forest school is aimed at children aged 5-11. Parents are welcome to drop their children off or to stay nearby in the woods with younger siblings. The leaders take the school age children to take part in activities nearby and we all come back together to discuss the session over a hot drink at the end.
This programme will be in St Ives at 'Cuckoo Wood' site near the Keighley Road entrance to the estate.
If your child needs additional support please contact us prior to booking. We aim to be inclusive and will endeavour to get additional staff or volunteers to support so we have appropriate ratios, but we need to know in advance so please ring to discuss your child's needs with us before booking.
The number of tickets available in the quantity box is the number of tickets left. If you are unable to buy the number you need it is because we have sold out. Please contact info@getoutmorecic.co.uk or phone 07896 649773, to be added to a waiting list. We will contact you if a place becomes available.