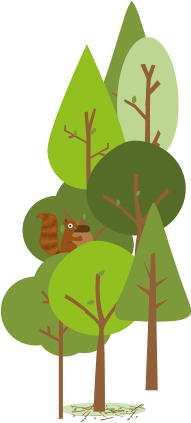 How do we manage risk at forest school?
6th December 2019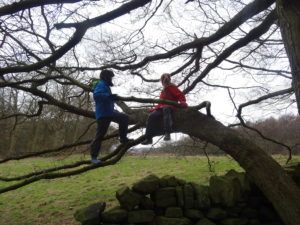 Children climbing high up a tree, playing out of sight of adults, cooking over an open fire and whittling with sharp knives are all common sights at a forest school, but which to outside observers, can appear dangerous. The Oxford Dictionary definition of risk is 'the possibility of something bad happening at some time in the future, a situation that could be dangerous or have a bad result'. How then, you may ask, did risk come to form a fundamental part of forest school as one of its six core principles?

In 2011, the six principles that make up the ethos of Forest School were agreed by the UK Forest School community.  "Forest school offers learners the opportunity to take supported risks appropriate to the environment and to themselves" is one of the principles, working alongside the other five to support child-led learning in outdoor, practitioner-led environments.  By allowing children to participate in activities that incorporate managed risk, we build confidence in the short term and allow children the opportunity to form essential skills needed to prepare for adult life. Not only this, but it also builds resilience, which is a key factor in supporting good mental health throughout childhood and adult life.  So-called risky elements like fire, tool work and exploring are part of what makes forest school exciting for children – and are great tools for their development.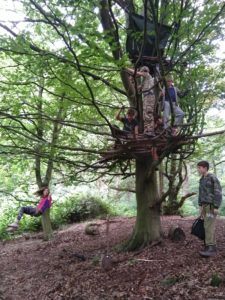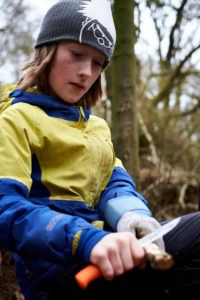 At forest school we talk about 'managed risk' and 'acceptable levels of safety' because we recognise that eliminating risks completely would be impossible, boring and counter productive.  Knowing about risks, understanding your own limits and being able to manage them for yourself is all part of growing up.  There is strong evidence to suggest that children who are wrapped in cotton wool and not given opportunities to do risky things for themselves, may take unnecessary risks as teenagers when they get a chance to push the boundaries away from the eyes of supervising adults.
There are some crucial elements key to ensuring activities that carry risk are facilitated and managed in a safe and constructive way. Top of the list has to be the Forest School Practitioner.  Forest school can only support learning in the correct way if its delivered by a fully trained practitioner.  Forest School Leaders are qualified to Level 3 in Forest School Skills, which means they have been trained and assessed to demonstrate:
An understanding of child learning and development
Awareness of the impact on the environment and individual
Knowledge of woodland plants, animals and how to care for them
Practical outdoors skills such as fire lighting, tool use, cooking, knots and how to safely teach to others
The ability to ensure all activities are managed to an acceptable level of safety, whilst understanding the relationship between risk and developmental benefit
In addition to the forest school training, the level 3 qualification requires practitioner to have passed a Pediatric First Aid course.
Second on the list is the risk assessment.  At Get Out More we update our site assessments annually, but practitioners assess the site each visit to check for changes e.g caused by weather, tree disease or other woodland users.  We also have policies on approaches to different situations and activity risk assessments for every type of activity, such as tool work, fire or off ground activities.  We log any accidents, incidents and near misses at sessions through the year and use these notes to update the policies and risk assessments so we've thought about ways to mitigate the bad stuff happening, without taking away the elements of challenge and adventure.  From wasp stings to fractured arms, as individuals and organisations, we can learn from mistakes.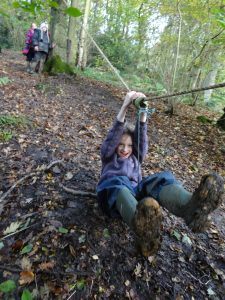 A day at forest school is as unique to each attending child as they are to each other and a practitioner can often find themselves with a group of children, each undertaking a different task. The activities children decide to undertake will all have varying levels of risk associated with them and each child will have a different level of ability in handling that risk.  As well as being able to identify site, equipment and activity risks, practitioners are skilled in assessing individual child abilities.  Sessions will often start with ice breaking games to identity confidence, then hide and seek boundary games to identify which children need a little extra support with listening and if anyone is likely to try and push both the physical and metaphorical boundaries…!  Trust is built quickly, and at the same time practitioners can gauge the personalities of children before they become engaged in separate activities. This internal assessment goes quite unnoticed by children participating but ensures practitioners can constantly reassess individual needs.
The process of balancing risk and benefit with a forest school is complex and dynamic, changing with the weather, the children and the relationships on the day, but with good training and experience, we can take a healthy view of risk as an essential part of the fun.