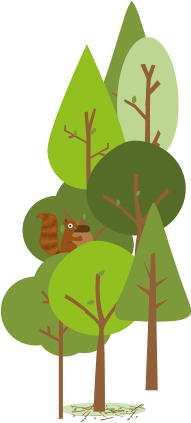 Why can't forest school be a one-off?
9th October 2019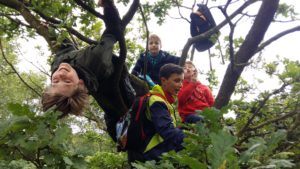 You may have heard it said that forest school can't be single session, that a forest school should be a long term programme over weeks.  But why does this matter?  There are many types of outdoor learning that can be experienced as a one-off session such as environmental education, field studies or bushcraft, for example and they all provide a great learning experience for children. In fact, all these approaches share the type of activities that children enjoy at forest school session, such as lighting a fire, building a den or woodland crafts. However, the real magic of forest school happens when the sessions are regular, ideally at least every week, for an extended period of time and if possible, take place in the same woodland across months or even seasons.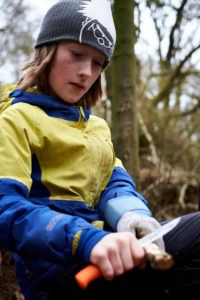 At forest school, the initial sessions will establish the boundaries, which include where children can play and also the boundaries for behaviour. The early sessions will also involve getting to know each other, learning how to use different tools and finding what to play with and how to play in a potentially new environment. Much more supervision and direction from adults is required during this stage. When sessions are repeated and children become familiar with the environment, they are more able to lead their own play, direct their own learning and development and need only support from adults, rather than direction. This has many benefits for children including developing self-confidence, creativity and imagination for example and is a topic we explored in our blog last month.
We encourage children to take supported risks and to learn to manage risks for themselves. This isn't something that they can learn in just one session. The supervised environment of forest school enables children to assess risk and they are guided through making sensible and informed decisions about how to deal with higher risk or unfamiliar activities such as tree climbing and fire lighting. The learning comes as a result of these opportunities to test their own abilities in a real-life situation and pushing the boundaries a little at a time. In a one-off session, children may take part in these activities, but they need to be much more closely supervised and monitored as they don't necessarily have the experience to safely carry out the activities more independently as they would if they built up their skills over time.
Supported risks don't need to be a physical challenge. It could be taking a risk and trying something new in terms of creating or designing something or speaking in front of the group.  Challenges are broken down into small achievable tasks, to master gradually.  The experience teaches children to be flexible and resilient if their attempts don't work out in the way that they were hoping. It also takes time to experiment and keep trying and persisting with the challenge. It is fantastic to see a child getting great satisfaction from mastering a new skill and achieving their objective.
In addition, the benefits of enhanced wellbeing and mental health have been shown to be gained by participants of long-term forest school sessions. Spending time in nature and being outdoors lowers stress hormones, lowers blood pressure and boosts mood and immunity. As children spend increasing time on screens and playing indoors, rather than outdoors, they may not be getting access to these benefits during a regular week, so taking part in frequent forest school session is of huge benefit.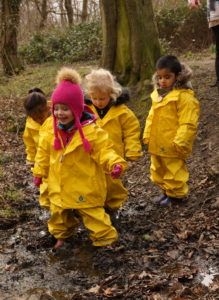 Forest School programmes take a holistic approach that focuses on the whole child and develops the physical, social, cognitive, linguistic, emotional, social and spiritual aspects of the child. Again, this happens gradually over an extended period of time. For example, we have noticed that children taking part in our Better Start Bradford Forest School Play Project are developing their language skills during the course of the programme. They are able to talk about new creatures and activities that they have seen and taken part in whilst in the woods and they carry these conversations back into nursery. They are more confident in their physical abilities than they were at the beginning of the sessions and along the way they become more resilient and are not so worried about getting wet or muddy. They also learn to get on with each other better, taking turns and working together.  Nursery staff are commenting that the children who visit forest school are showing greater development than their indoor peers, such as talking more or getting physically stronger.
None of these extra benefits can be realised in just one session as it takes time, with support from qualified forest school leaders. The longer the duration of the programme, the better so that children can gain maximum benefit from taking part in forest schools.  So taking part in a one off taster session is fantastic, and we hope that every child can get to experience the joy of getting outdoors into the woods as a step along their learning journey – but imagine how far they can travel if forest school is a regular feature of their life!