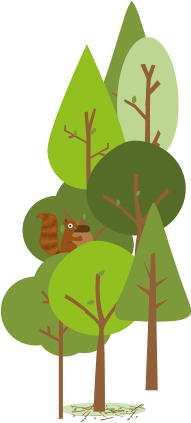 How we got out more in March and April
30th April 2018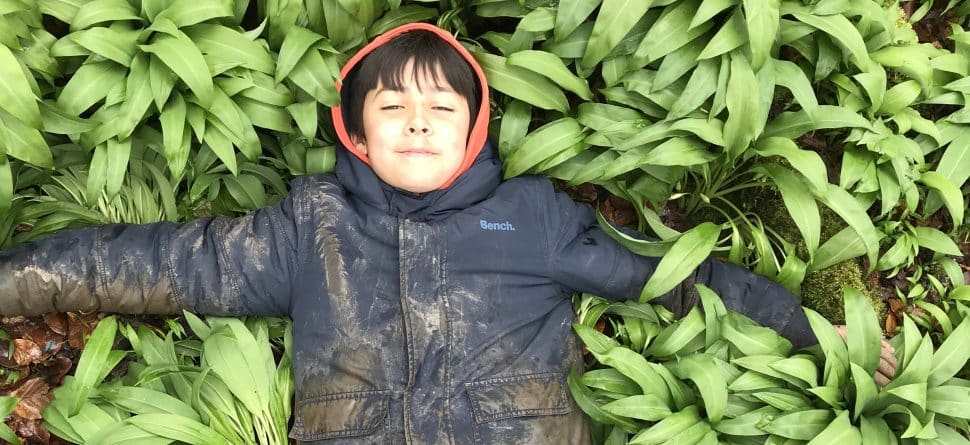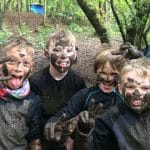 "In the spring, at the end of the day, you should smell like dirt"  Margaret Atwood
In my previous blog post I wrote of mud and ice, and how we were looking forward to spring.  Two months later and we feel like we're only just getting there.  The Beast from the East and weeks more rain meant that our Easter holiday forest schools were some of the muddiest on record.  But as our photos posted on our Facebook page show, our forest schoolers are a hardy bunch and took it all in their stride with lots of creative muddy play.  I love this tweet from one of our freelance practitioners, Ruth McBain …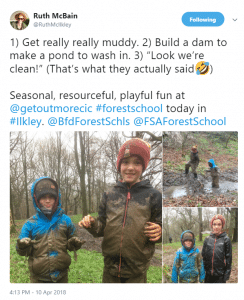 All for Play is funded by the Big Lottery and aims to create more active play opportunities in the Keighley Big Local area.  This ongoing funding means we can offer year round activities in parks, green spaces and woodlands in the town.  We've now built up a strong following of children who attend our Saturday 'Wild Woods Club' and holiday forest school sessions, which are bringing children's play back to local woodlands.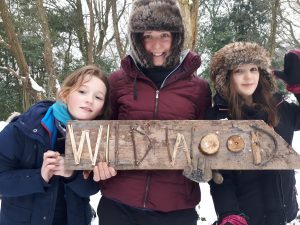 "I have learnt lots from the club and enjoy making new friends, crafts, camp fires and of course the hot chocolate! " Kieran, age 8
"I love coming to Forest School – my favourite part is learning to make new things exploring different woodlands in Keighley" Isaaq
Playworkers, Viky and Hannah have been running sessions in all weathers, including, recently, a lot of rain and snow.  But undeterred, the team have helped the group make the most of the weather with activities like mud slides, puddle jumping, snowman competitions and sledging.  Sadly, Viky is leaving Get Out More shortly to focus on her enterprise, Out in the Aire.  We wish her well and thank her for her work getting this programme off the ground.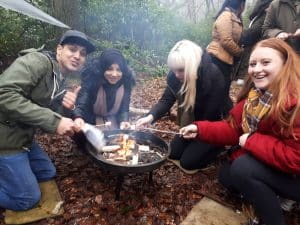 Bradford College believe the next generation of teachers and educators should know about the benefits of outdoor learning, so asked Get Out More to provide two forest school taster sessions so students could get their hands dirty and experience it for themselves.  For many it was the first time building a den, lighting a fire or even playing in a wood – but many were keen to come back for more.
Thank you so much for Thursday Forest School experience. Even through the rain, the students enjoyed the session and loved the experience. As usual, I am sure this will present strongly in their essays on Education Beyond the Classroom and will give them a positive outlook on what can be achieved in the forest.   Richard Nelson, Lecturer in Education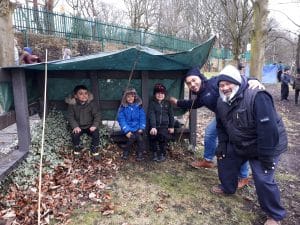 Boothroyd Primary in Dewsbury were looking for ways to engage dads in their children's learning.  Meetings and forums had not drawn much interest but when they got Get Out More in to run some outdoor activities, it was attended by nearly 50 dads and kids! The project was funded by interpretation service, Enable 2  Helen Hoyle, Social Return Manager at Enable2 CIC said 'As a social enterprise we look to invest a percentage of our profits into social return activities in the communities where we deliver our core interpreting services so we are pleased to support Boothroyd Primary School by funding the excellent work Get Out More CIC do. The results of the first session were so good that we are keen to invest in further sessions.'  We're looking forward to more activities with the Dads and kids from June onwards
We're excited to say we have a very busy spring and summer ahead and will have lots to report back on.  Is it too much to ask for some sunshine ahead, please?