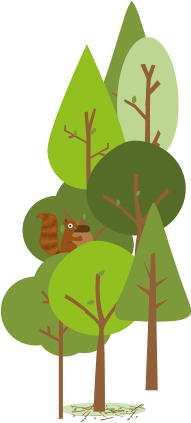 How we got out more in Jan and Feb
28th February 2018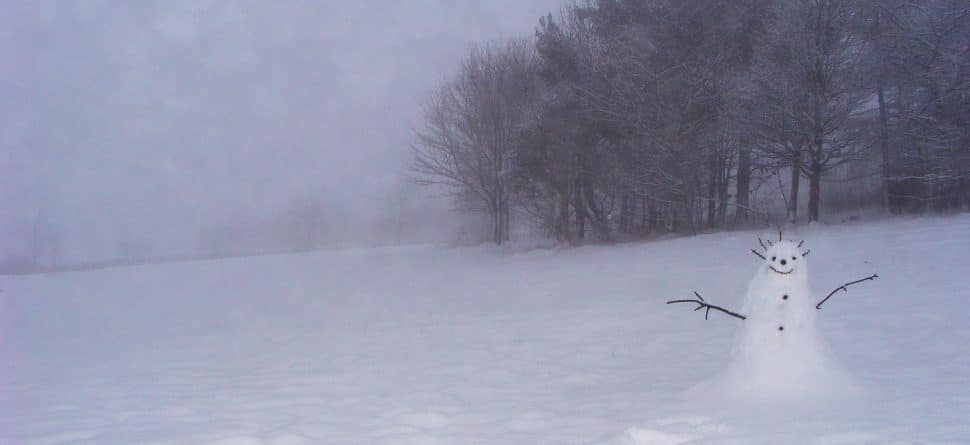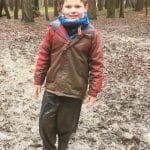 "Climate is what we expect, weather is what we get"  Mark Twain
Rain, mud, ice and snow: the thing about the early months of the year is there is an awful lot of weather about.  From heavy rain to snow showers and strong winds, hardly a week has gone by in the last couple of months when our outdoor sessions have not affected by some kind of inclement weather.  But it hasn't stopped us and our hardy participants from getting out more and in this, and all our blog posts this year, we'll be catching up each month with the photos and feedback from our various projects.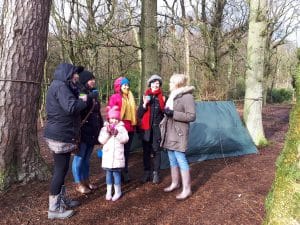 "The walks with Get Out More have been a revelation for our families. Despite the freezing weather, being able to connect with nature with Annie has been such a positive experience, especially for those with mental health conditions.  We have had mums who hadn't been out of the home in months invigorated by the company, nature and exercise."   
Cath Ormorod, Barnardos
We're loving working with  the Stronger Families participants on a series of walks to Bradford beauty spots, thanks to funding from another Bradford social enterprise, Enable 2. Walking is great exercise but it's not just good for the body, it is great for the mind too.  Recent studies show that walking helps to combat depression, reduces stress and has a positive impact on mood.  Even though the participants didn't know each other beforehand we've enjoyed chatting together and finding things in common.  One participant commented, "The best things were getting out into the fresh air and having some exercise, looking for signs of spring and getting to know other people".  Winter can be a dull and miserable time of year, but getting outdoors and getting some fresh air and hazy sunshine, amongst the snow and rain, left us all feeling upbeat.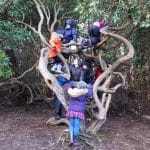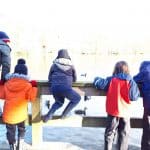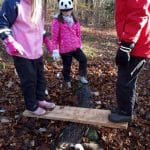 Our First Friday Forest School has been running for over 5 years, providing a monthly session for home educated children to learn and grow through connecting with nature.  Due to recent tree felling, we've just moved to a new site at the opposite end of St Ives estate near Bingley, now closer to the coppice pond and bird hide.  In our winter sessions its been freezing cold, but we've been lucky enough to enjoy some weak sunshine to discover the flora and fauna of the new site, climb the interestingly shaped trees and explore properties of weight, balance and forces through some physical games and challenges.  Sessions take place on the first Friday of the month – see our events page for details.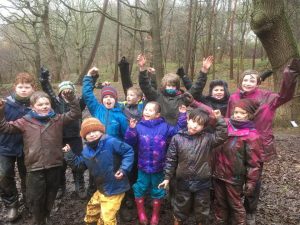 Most of our half term forest schools fell on what must have been the wettest couple of days we've ever had.  The rain just fell and fell, turning already muddy ground into a quagmire.  Undeterred our skilled forest school practitioners put up shelters, lit the campfire, poured the hot chocolate and provided lots and lots of active games to keep children moving.  76 children took part in our holiday forest school programmes in York, Bingley and Ilkley and most of them managed the full 2 days!   The photos of thoroughly muddy children and accompanying comments from parents that were posted on our Facebook page  tell a story and of fun despite, (or because?) of the weather – and some washing machines working overtime that week!
Thanks to all the practitioners! My boy was suitably muddy & wet!!
Thank you, the girls loved it! You totally wore them out (in a good way!)
Loving the dirty faces!
As I write this the so called 'Beast from the East' has dumped another load of snow, transforming the scene outside.  The schools are closed and kids are outside enjoying some sledging and snowman building.  I'm currently alone in an empty office building, as anyone who made it in has left early to avoid the further snow forecast for later.  Its time I practise what I preach,  pull on those snowboots and walk back to enjoy some snow in the now lighter evenings.  There is a lot to be gained from getting outdoors in winter – but we're looking forward to spring as much as anyone else!