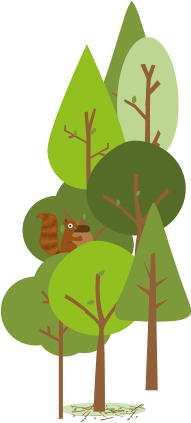 Connecting with Nature #7: Autumn Colour
26th October 2016
If you are thinking that the autumn colours seem particularly vivid this year, you'd be right.  The combination of a wet spring and some sunny late summer days have given the trees a good growing season and built up the conditions for spectacular display of autumn colour, which keeps taking my breath away.
The range of reds, oranges and yellows have inspired some fantastic artwork in our half term forest schools, like this mandala that Fiona and Charlie helped the children make on our Keighley programme.  The collecting and arranging of different leaves is a celebration of pattern and colour.
This month I was invited to work with children from East Morton Primary as part of their Science Week.  We were exploring ways to capture nature's colours, like making paint from elderberries, charcoal, turmeric and coffee.  Squishing or grinding the original materials, then adding water made a plentiful supply of strong-smelling and rich paint.  I love how well these colours go together.
The reception children loved the hands-on nature of the this colourful activity. The children were asked to find things in the school grounds that they thought would produce colour.  We then experimented with rubbing these onto small pieces of fabric to see what results we got.  Finding that blackberries, grass and mud worked best we rubbed these all over a large piece of fabric which I had lettered with masking tape beforehand.  The children couldn't see the letters but once the whole fabric was covered, the words were revealed by removing the masking tape, creating a colourful banner to display their experiment to the whole school.