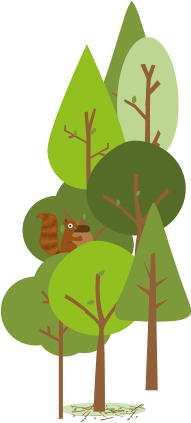 Connecting with Nature #6: Swallows and Amazons Forever!
26th August 2016
As children we would dream of having adventures like the Swallows and Amazons:  when their summer holidays came round the Walker children would spend it camping on an island in the middle of a lake. With no adults on hand and just the cavalier parental advice that 'if not duffers, won't drown', they spend their holidays having adventures in boats and sleeping under the stars.
The Famous Five, Brendon Chase, Huckleberry Finn – children's books
from years gone by are full of children living adventurous and unsupervised lives in the great outdoors.  If they ever did experience that kind of freedom, they certainly don't now.   Whilst modern attitudes frown upon letting children fend for themselves for days on end, we can at least help them experience the freedom and immersion in nature that is camping.
As the children on our forest school programmes get older, we have enjoyed taking a group of young people camping in the summer.  There is nothing like cooking all meals on a campfire, playing games at dusk and looking up at the stars at night to feel like you have left the modern world behind and are now more closely connected with nature.
Away from the conveniences of home, I love how resourceful camping makes us.  On our weekend camp we struggled to light the fire to make tea on the damp first evening.  Knowing we needed a hot fire for breakfast, I remembered how the Swallows learnt from the charcoal burners in the wood how to keep a fire going overnight .  We piled up grass cuttings over the hot embers, blocking out almost all the air.  The fire continued on a slow burn overnight and in the morning was ready to build up again for cooking.  By controlling the oxygen to the fire, we kept the same fire going all the way to Sunday afternoon.  Another bit of resourcefulness, Clive whittled this handy fire hook for hanging pans over the fire.
Cooking over a campfire can be a time consuming and heated business.  With twenty-four hungry mouths to feed it had to be a communal  effort with teams of five taking it in turns to make a meal.  One of the favourites was Forest Stew, a filling and tasty dish that cooks in one pan.  Fry carrots, onions, garlic and potatoes in a big pan over the fire.  Stir in tomato puree, veg stock and a carton of tomato passata, bring to the boil then raise it away from the heat until it is only just bubbling.  Stir in a cannellini beans and spaghetti broken into pieces and serve when the pasta is cooked.
We spent one of the afternoons picking bilberries on the moors.  I was surprised how few of the young people had eaten bilberries before, even though they are freely available locally from July – September.  Plenty were eaten straight away or squished on faces, but the ones that made it back were heated with sugar to make a jam, a deep purply mess on top of fresh campfire pancakes.
With no phones, devices or telly, the young people on our forest school camp had no difficulty in making up their own entertainment.  From our bag of ropes and some logs they found, they created swings, played tug of war and staged a highland games with tossing of the caber!  They loved listening to the unfamiliar sounds of the moors at night and spotted a barn owl swooping low over the fields.  On the second evening they abandoned tents altogether and slept out as a big group under the stars.
Writing about his own childhood, Arthur Randsome wrote that he and his siblings cried 'rivers of tears' when they had to leave the Lake District to return to school.  I hope we can give our children such happy summer memories.  Swallows and Amazons forever!