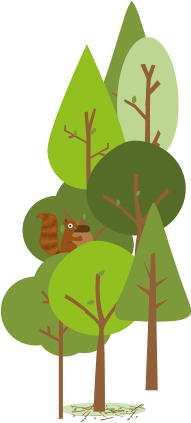 In the Green
4th August 2011
Making things from the resources we find in the woods is a big feature of forest schools and coming from an arts background I like to bring a bit of creativity into the sessions. Last week I was at a holiday club in Bradford and enjoyed working with the kids to make natural pictures, willow sculptures and 'boggarts', woodland creatures made of clay. But the session we ran today was in a whole new league and a very exciting new development. At our last forest school in June some of the older boys asked us if we could use the tools more and create things from wood. So when I recently bumped into an old friend who told me he was getting into green woodworking, I told him about our St Ives forest school group in Bingley and he kindly agreed to come along. Jonas and Jim make very fine furniture (www.daedalianfurniture.co.uk) but in their spare time are enjoying getting back to the roots of wood working and discovering the pleasures of making pieces from green (recently cut and unseasoned) wood, without the use of powertools and electrical machinery.
They began by showing us the tools and equipment they had brought; axe, spokeshave, chisels, shave horse and pole lathe, and demonstrating how to use these to turn a slice of raw tree trunk into a finely turned pole which could be made into a chair, for example. They explained that this was how wood was worked in pre-industrial days; green wood workers, often known as bodgers, worked in the forest turning wood by hand and foot power, using equipment that could be made in situ and transported from site to site, rather than bringing pieces back to a workshop.
Today happened to be a very wet day so, much like the traditional bodgers, we set up a series of shelters for the group to work under. We were a group of mixed ages and whilst the older ones could work on the detail of rounding their piece with the spokeshave or making smooth indentations with the pole lathe by themselves, we could help the younger ones split a piece of wood with an wedge and mallet and rounding them off with the axe and drawknife. Green wood is easier to work than seasoned wood and the act of turning a wedge into a rounded piece by shaving it off a piece at a time was absorbingly addictive. Everyone got a turn to make something and at the end we admired each other's handiwork. For some it was a thrill to take home a piece of wood they had split themselves, for others they had an admirably turned piece of wood which could have graced a fine chair. I was really chuffed to see that Harrison, one of the original boys who had asked to do more woodworking, had made an excellent, working mallet. "This is the best thing we've ever done at forest school" he said. Thanks Jonas and Jim – I hope you can come back again!