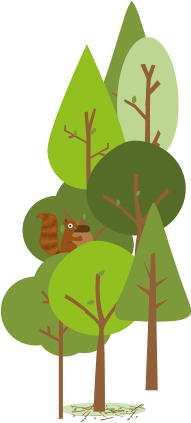 Outdoor Learning
11th April 2011
When I was at school and the weather was nice we used to ask the teacher if we could take our books outside. Fortunately the idea of the outdoor classroom has come a long way since then. This month I've been really inspired by some fantastic examples of how the outdoors are being used as a space for learning.
In my role with Creative Partnerships (www.creative-partnerships.com) I've helped to set up creative learning programmes in schools in Leeds and Bradford and help them recruit practitioners to carry them out. This month I've had the privilege of visiting and seeing how they're coming on. At Brudenell Primary School troops of children are making the one mile walk from school to visit the woods on Woodhouse Ridge every week. When I visited the Reception children were listening to a story about the senses then using theirs to explore the woodland. The children were all chosen for their additional language needs, but watching 3 four year olds negotiate taking turns to climb a tree, its clear that coming to the woods is helping them learn to express themselves. At St Benedicts Primary School I saw reception children carrying large planks of wood, using hammers and helping make structures in the school playground. Artist Sally Barker is working with the school to help transform the outdoor area. What I love about this project is the organic, open-ended approach where the physical space develops based on the interests and curiosity of the children.
Last week, I was able to visit a private woodland belonging to Hallmark Cards, who have their HQ in Bradford. The woodland also neighbours Belle Vue Girls School, a large diverse secondary sitting at the edge of the urban area. An enterprising science teacher saw the potential and persuaded the company to let the school use the woodland as an outdoor learning area. In a wonderful example of private, public and voluntary sector working together, local environmental organisations are helping to manage the wood and improve the access and now it is used regularly by science and art students for curriculum work.
Although most schools aren't lucky enough to be next to a woodland, many do still have a substantial piece of land attached and its a shame and a waste to just use it for playtimes and sports days. I've recently been working with the teachers at a local primary on ideas on how to best make use of their school grounds for teaching and learning. In a fun after school session we soon came up with some ideas to make maths, geography and even history come alive. For me its the hands-on nature of outdoor work that makes it so appealling and it brings to mind the quotation 'I hear and I forget, I see and I remember, I do and I understand'