News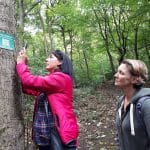 October 4, 2017
Now autumn is here, busy adults are encouraged to take some time out and lose themselves amongst the trees in Longley Woods in Huddersfield.  Lose Yourself, a new woodland wellbeing trail designed by Get Out More CIC, is a short walk around Longley Woods, starting and finishing at the Dog Kennel Bank entrance, within easy reach of the town centre. 
Read More
---
July 7, 2017
Young people don't need to be glued to their digital devices this school holiday but could be having an adventure in the great outdoors instead.  Local activity provider Get Out More is launching a new forest school programme in Ilkley just for young people.
As the long summer holidays draw near many parents will be wondering how to keep their older children entertained and not spending all their days staring at computer screens. 
Read More
---
June 26, 2017
Get Out More is delighted to have been awarded a contract from Keighley Big Local to provide a year of outdoor play opportunities in the Keighley Valley area.  Our forest school leaders Viky and Hannah are running an exciting programme of after school, weekend and holiday play activities from children of all ages (including grown-ups!).  
Read More
---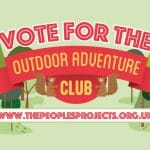 March 16, 2017
Children and young people could be getting outdoors a lot more in 2017 with Get Out More.  Our project is one of five groups competing in the Yorkshire region for up to £50,000 of National Lottery funding in ITV's People's Projects competition.   Get Out More is calling for your vote to run The Outdoor Adventure Club, a year-long programme of outdoor activities making use of Keighley's woodlands and parks.
Read More
---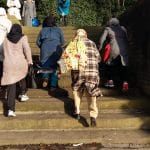 March 14, 2017
Get Out More has been helping parents in Bowling and Barkerend areas of Bradford get fit and feel good, thanks to funding received from the Go:Walking programme which aims to encourage more people to walk more often.  In partnership with Better Start Bradford, a community-led programme who work with families with young children, and interpretation service Enable 2, the 10 week programmes have helped women from Asian communities discover local walks and meet others mums and grandmothers.
Read More
---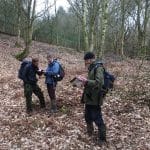 March 2, 2017
Get Out More has worked alongside other volunteers to unearth the hidden history of local woodlands. The initiative is part of the 'Celebrating Our Woodland Heritage' project from Pennine Prospects, a mass archaeological survey of woodlands across the South Pennines region, which stretches from Blackburn to Ilkley.
This February Ruth McBain, Get Out More's Forest School Manager, volunteered on the first of a 4 day survey of Middleton Woods in Ilkley.
Read More
---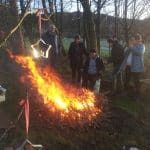 December 16, 2016
2016 has been an exciting year of growth at Get Out More, helping more people enjoy the benefits of engaging with nature.  Here's some of our highlights:
Read More
---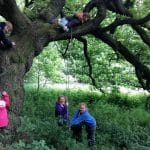 October 17, 2016
Local people of all ages who enjoy visiting the St Ives estate near Bingley are invited to an event this Sunday afternoon (23 October) to celebrate the woodland and its trees.  Keighley-based social enterprise is running the free event which will include woodland crafts and activities, a campfire and storytelling with professional storyteller Jenna Drury from Mud Pie Arts.
Read More
---
October 6, 2016
Read More
---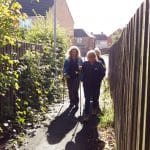 October 5, 2016
Research and personal experience tells us that spending time outdoors connecting with nature helps us deal with stress, so at Get Out More we have designed an outdoor offer to help employees step away from workplace pressures and see work in a different light.  We were pleased when Yorkshire Water asked us to pilot our programme to promote wellbeing and resilience amongst their hard working staff.
Read More
---